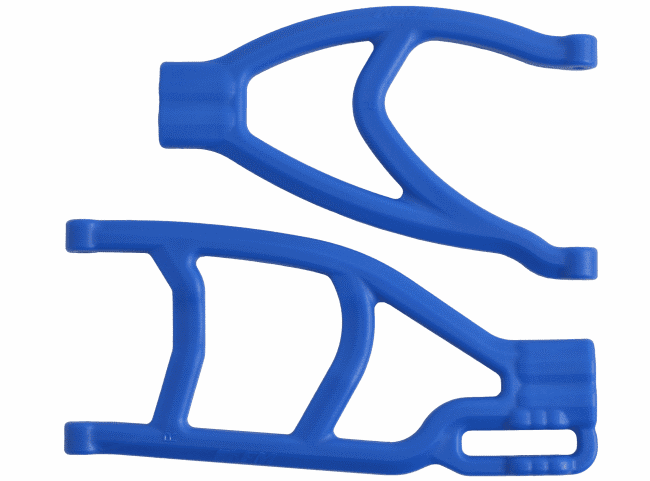 RPM customers have been telling them for a long while now that the stock extended a-arms for the Traxxas Summit / Revo was not holding up. RPM held out on the a-arms thinking Traxxas would design a new chassis due to the weird geometry found on the trucks… Traxxas didn't and now RPM has released a set of extended a-arms!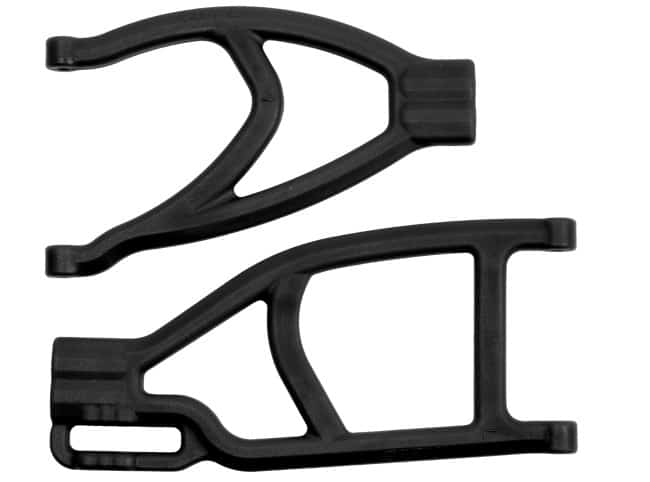 The new RPM extended a-arms for the Traxxas Revo, E-Revo, and Summit are of course made from RPM's extremely popular plastic, making it nearly bulletproof and of course made right here in the USA! Each set of RPM extended rear A-arms incorporates all stock geometry including options for either a 10mm or 19mm extension.
Tech Notes: RPM Extended Rear A-arms are replacements for Traxxas stock #5333R. 6mm bumper mount spacers (not included) and M3 x 16mm screws (not included) may be necessary if installing these in place of standard wheelbase a-arms.
Part Numbers:
#70432 – Extended Left Rear A-arms for the Traxxas Summit & Revo – Black
#70435 – Extended Left Rear A-arms for the Traxxas Summit & Revo – Blue
#70482 – Extended Right Rear A-arms for the Traxxas Summit & Revo – Black
#70485 – Extended Right Rear A-arms for the Traxxas Summit & Revo – Blue
MSRP: $14.95