Get ready to dominate the terrain with the latest sensation in large-scale remote control innovation—the ARRMA BIG ROCK 6S BLX 4×4 Monster Truck. Engineered on the robust 6S BLX platform and magnified to an imposing 1/7 scale, this ready-to-run giant sets a new standard in off-road power and style. Sporting a sleek crew cab design complemented by 'stealth mode' black-anodized aluminum parts, it's a behemoth that's as stunning to look at as it is powerful to command.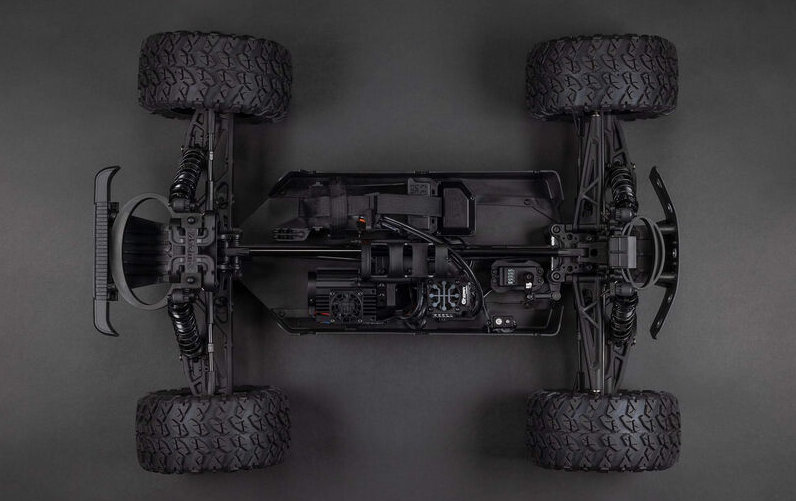 The heart of the BIG ROCK 6S BLX is its Spektrum Firma 2050Kv brushless motor, paired flawlessly with a Spektrum Firma 150A Smart V2 ESC for unmatched thrust—now with an enhanced throttle feel and punch. With the included optional speed pinion gear, you're on the fast track to breaking the 65 mph barrier in ideal conditions, making it a top contender for speed and performance.
Every inch of the BIG ROCK 6S BLX's build screams durability, from the black-anodized 6061-T6 aluminum chassis to the independent suspension with oil-filled, adjustable shocks. Coupled with a metal drivetrain and tough dBoots RAGNAROK V2 tires, this truck is a true testament to ARRMA's legendary build-quality, ready to tackle any surface at blistering speeds. And with the high-grade Spektrum SLT3 radio system included, all you need to do is choose your LiPo battery and charger, and you're set to unleash the might of the BIG ROCK 6S BLX with style and ferocity.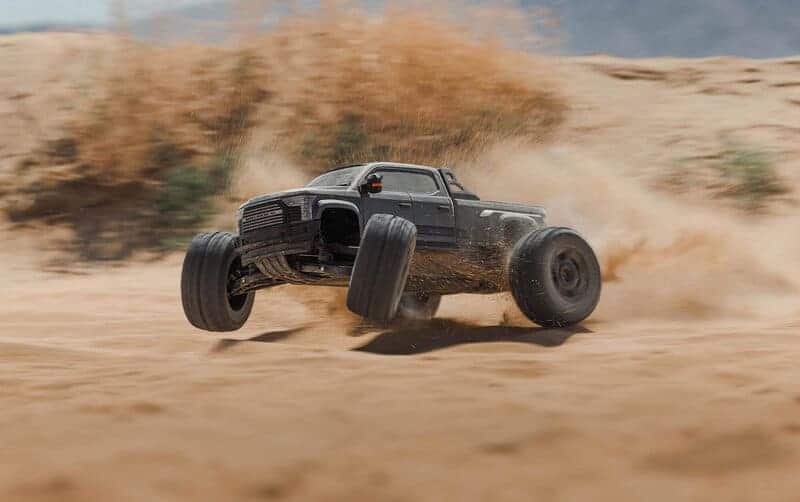 Under the hood of the Arrma 1/7 Big Rock 6s Monster Truck