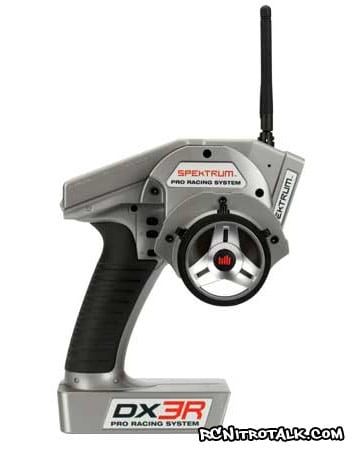 The Spektrum DX3R PRO is packed with first-class software, including servo speed adjustment, ABS, traction control and 50-model memory! It is marine compatible and comes with four timer functions, including a rolling lap timer. When it's time for software updates, the Spektrum DX3R PRO's SD card (not included) functionality makes it simple.
The Spektrum DX3R PRO is an advanced-level surface transmitter system. So naturally it comes with advanced-level ergonomics. Everything about the Spektrum DX3R PRO is made to fit the way you drive, from the optional dropdown steering wheel to the easy-to-read backlit screen to the large grip. Right- and left-hand settings are also included.
WIth the Spektrum DX3R PRO you can monitor your engine or motor temperature, keep tabs on your engine rpm's or vehicle speed, track battery voltage, and check your lap time. The DX3R PRO and integrated telemetry let you do all this right from the large LCD readout. Transmitter also includes vibrating and audible alerts.
The included SR3100 receiver is specifically designed to take full advantage of the DX3R PRO's advanced DSM2 spread spectrum. This technology provides glitch-free performance and the fastest response of any spread spectrum receiver. It's all yours in a package that can easily fit on a 1/18-scale chassis.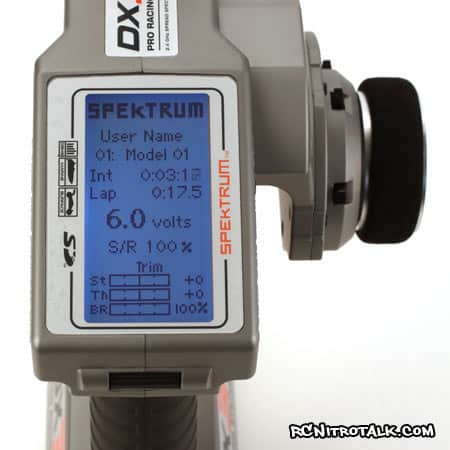 Spektrum DX3R PRO Specs
Number of Channels: 3
Modulation: DSM/DSM2/Marine
Band: 2.4GHz
Receiver: SR3100
Model Memory: 50
Transmitter (Tx) Battery Type: AA
Part #: SPM3200
MSRP: $339.99
Discuss the new Spektrum DX3R PRO in our Radio Gear forum!