RCTalk is supported by our readers. When you purchase through links on our site, we may earn an affiliate commission. Learn more

Rocks, dirt, and other debris striking shock shafts all lend to dent, dings, and burrs which in turn leads to torn and worn shock seals. Torn shock seals means leaky shocks and poor shock performance. RPM Shock Shaft Guards shield the shock shaft from those deteriorating elements, prolonging the life of your shock shaft, which improves the long-term performance of the suspension as well as prolongs the time between shock rebuilds!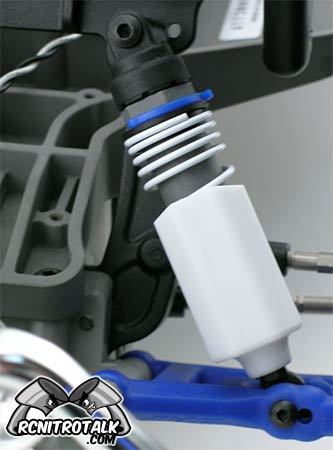 RPM Shock Shaft Guards are sold in sets of four, including four rod ends for the shocks and are stock replacement items. Nothing else is needed for installation. Check out this partial list of 1/10th scale vehicles they will fit: Durango: DEX210, DEX410 (all versions), DESC410R (all versions), DEX410R (all versions) & DEST210. Traxxas: Slash 2wd, Slash 4×4, Stampede 4×4, nitro and electric versions of the Stampede 2wd and Rustler, Bandit, Nitro Sport, T-Maxx & E-Maxx (see tech notes below), and many more including vintage and legacy models.
Part Numbers
80401 – Dyeable White Shock Shaft Guards
80402 – Black Shock Shaft Guards
80404 – Green Shock Shaft Guards
80405 – Blue Shock Shaft Guards
MSRP: $11.95 /per set of four