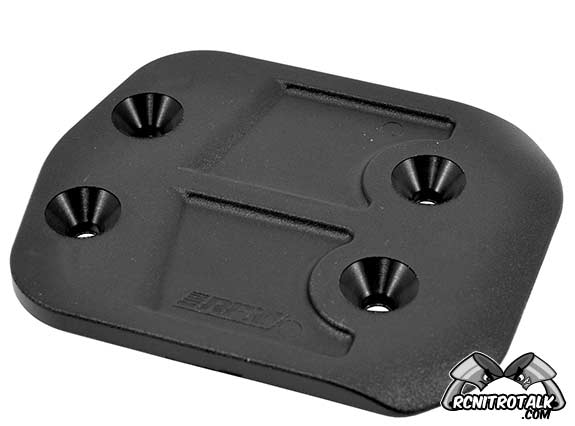 The RPM Rear Skid Plate for the Losi Ten SCTE, Ten-T and 810 is simple, yet cleverly designed with a sharp leading edge that transitions seamlessly through a large front radius and into a 5/32″ thick skid / wear plate. The large front radius prevents objects from catching the front lip of the skid plate, allowing smooth transitions up and over anything sliding against the bottom of the vehicle. RPM nylons are integral to the design, providing unmatched abrasion and skid resistance for longevity and durability.
The key to survivability is protection and sadly the aluminum chassis plate of the Losi Ten SCTE, Ten-T or 810 is completely unprotected against scrapes, scratches and impacts at either end of the truck. Don't rely on a bare aluminum chassis as your rear skid plate. RPM is in the business to protect your ride so bolt this skid plate on and never look back!
Part #: 73082 – RPM Products rear skid plate for the Losi Ten SCTE, Ten-T and 810
MSRP: $7.95 ea.