Now this is cool, really cool! Pro-Line Racing has released their True Scale concrete 1/10th K-Rail. The Proline K-Rail is something that could easily be used for ANY scale R/C event for obstacles to climb, to race borders, easily used for on-road or off-road use plus they just look cool as heck. In addition the Proline K-Rails can be easily paint-able so you can easily add your own art or graffiti!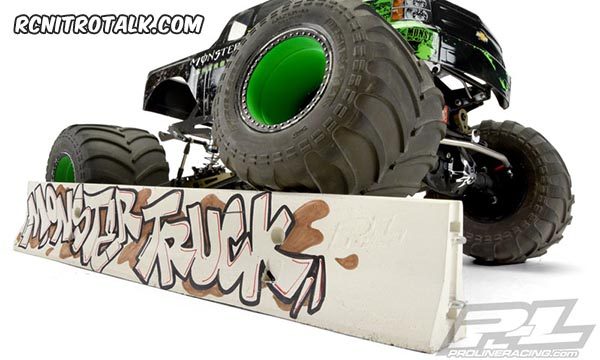 What really sets these K-Rails apart is they are made with REAL concrete with real steel rebar. These are the real deal in real life 1/10th scale!
There have been
Proline Concrete 1:10 K-Rail Features
Made from Real Concrete
Reinforced with Steel Rebar
Stamped "P-L" Logo on one side
Easily Paintable for Complete Customization
Endless Scale Enhancement Applications
Proudly Made in the USA
Part #: 6286-00 – Pro-line Racing True Scale Concrete 1:10 K-Rail
MSRP: $24.95
Check out more Pro-Line Racing news here or chat about this item in our Scale RC forum.