Pro-Line X-Maxx Trencher 4.3" tires
RCTalk is supported by our readers. When you purchase through links on our site, we may earn an affiliate commission. Learn more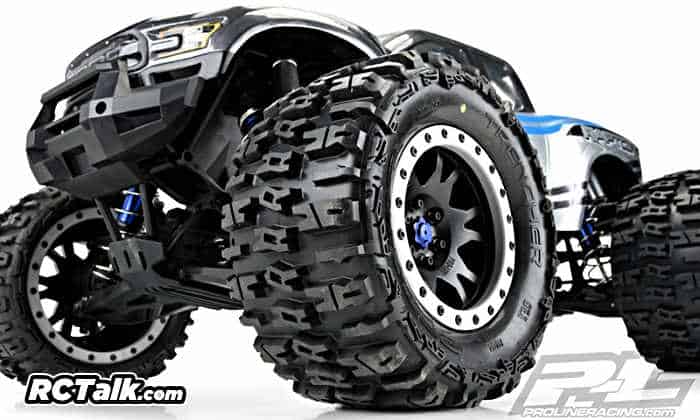 The ever popular Pro-line Trencher is now available for the Traxxas X-Maxx with their newly announced Pro-Line X-Maxx Trencher 4.3 tires. The Pro-Line Trenchers have long been known for their excellent all-terrain ability that also sport an aggressive look.
The reinforced tire bead fits into a channel on the wheel and the bead-loc screws actually pass through the tire rubber before being pinched by the outer bead-loc ring to create the most secure mounting possible.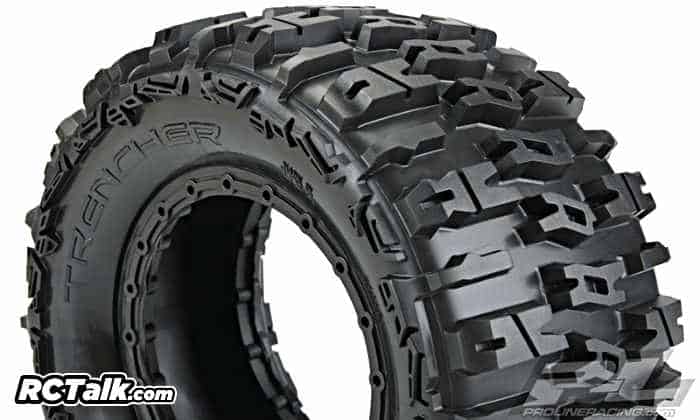 Proline Trencher 4.3 Pro-Loc Features
Horizontal H Shaped Tread
Over-sized Tread
Wider Tire Size
Super Soft, Maximum Traction Tire Compound
Reinforced Tire Bead
Foam Inserts Included
Made in the USA
Part number for the 4.3″ Trenchers is: #10151-00 and has a retail price of $55.
For more details check out Pro-Line's site here. Get more Pro-Line Racing news here.