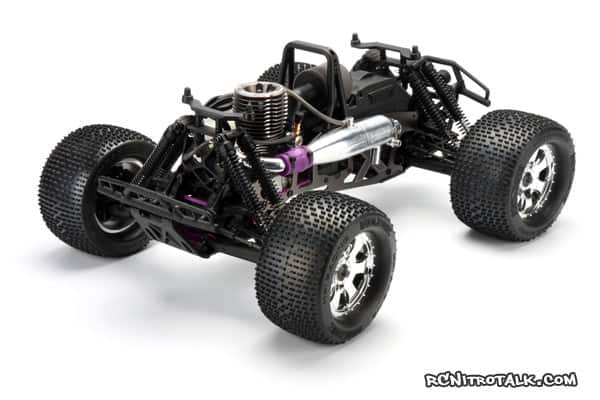 The Savage X SS is now available with the huge K5.9 engine! The powerful Nitro Star K5.9 engine comes from the HPI Savage XL truck where it has proven to deliver massive power, bolting the K5.9 into a smaller and lighter truck, HPI Savage X SS, means it will have an even higher horsepower-to-weight ratio!
The KAn anodized billet aluminum head keeps it cool during extreme off-road driving, and standard features include true ABC construction using a long-life chromed sleeve, a composite carburetor for high performance and improved high temperature tuning, and a pullstarter for easy starting. The engine is mated to a high performance polished tuned pipe and high flow tube header to help maximize power output.
The HPI Savage X SS drivetrain has been upgraded to handle the K5.9 power. Critical parts from extra-tough Savage Flux drivetrain have been added, including:
#86246 Super Heavy Duty Drive Shafts
#86928 Super Heavy Duty Axles
#86248 Super Heavy Duty Diff Shafts
#102692 Machined Bulletproof Diff Bevel Gear Set
Cast alloy differential cups with steel pin guides are standard on the front and rear of the truck, delivering unmatched durability and extending the standard maintenance interval of the diffs. All of the internal diff gears are shimmed for precise mesh, and HPI has even shim the outdrive bearings and input shafts for extra precision. And, HPI includes a hardened steel spur gear with a matching ventilated "racing" clutchbell for the ultimate in drivetrain strength, right out of the box!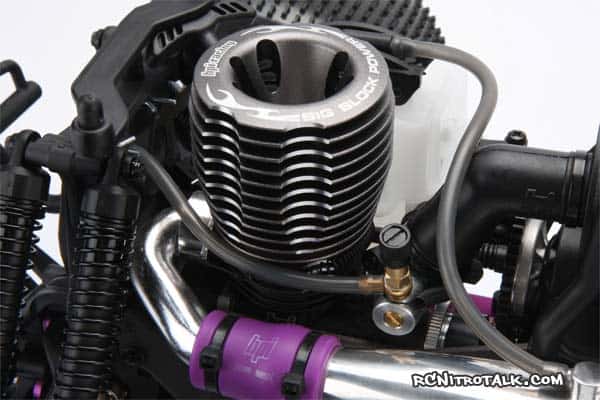 Part #: 104284 – SAVAGE X SS K5.9 KIT W/ NITRO GT-2
MSRP: $949.00
Discuss the new HPI Savage X SS K5.9 in our HPI Savage forum!