RCTalk is supported by our readers. When you purchase through links on our site, we may earn an affiliate commission. Learn more
Doesn't matter if you're into Scale R/C or not, the new RC4WD Fracture V8 engine is just plan cool! This is the worlds first scale V8 engine that fits a 540 motor inside. Imagine opening the hood of your scale truck to show your buddies what is powering your truck, then they find you have a real motor under the hood. The RC4WD Fracture V8 Engine houses an electric 540 sized motor. It sends power from the motor thru to the lower transfer case. Then you can hook up either 2 wheels or 4 wheels!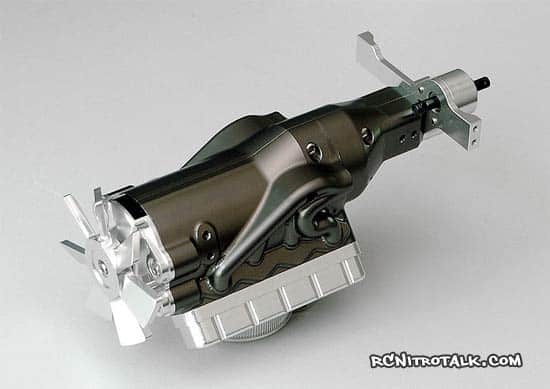 RC4WD Fracture V8 Engine Specifications
CNC machined billet V8 engine housing
Fit 540 electronic motor
1:19 gear ratio
Weight: 824grams/29oz
Designed to fit 32P 18T to 22T pinion gears
Gun metal powdercoated color
Engineered by Leo Lipp-Neighbours
Manufactured by RC4WD
What's included:
1x 1/10 Fracture V8 Engine
1x 22 Tooth Pinion Gear
Note:This is is not a functional V8 Engine, this engine is designed to fit a 540 size motor inside.
Part #: Z-S0053
Price: $249.99
Discuss the RC4WD V8 Engine in our Scale RC forum.