After much hype and anticipation the new ARRMA RC has been announced. Say hello to the new 1/5th scale Arrma Kraton 8s BLX truck!
The Arrma Kraton 8s is the first 1/5th scale RC from Arrma, but if it's anything nearly as popular as their first Kraton this new truck will surely be hugely popular. The Kraton 8s features a triple center brace system, HUGE 20mm oil fileed aluminum shocks, steel driveshafts and most importantly the Spektrum STX2 radio system has been with the Spektrum DX2e 2.4Ghz radio system.
Arrma Kraton 8s Features
ESC: Spektrum Firma Smart 160a 8S
Motor: Brushless Spektrum 1250Kv 4985
Servo: Spektrum SPMS905
Radio: Spektrum DX2e Active
Drive type: 4WD
Length: 760mm / 29.92″
Wheelbase: 491mm / 19.33″
Ground Clearance: 65mm / 2.56″
Front Width: 602mm / 23.7″
Rear Width: 602mm / 23.7″
Height: 266mm / 10.47″
Weight: 11kg / 24lbs 4oz
Warranty: 2 Year Limited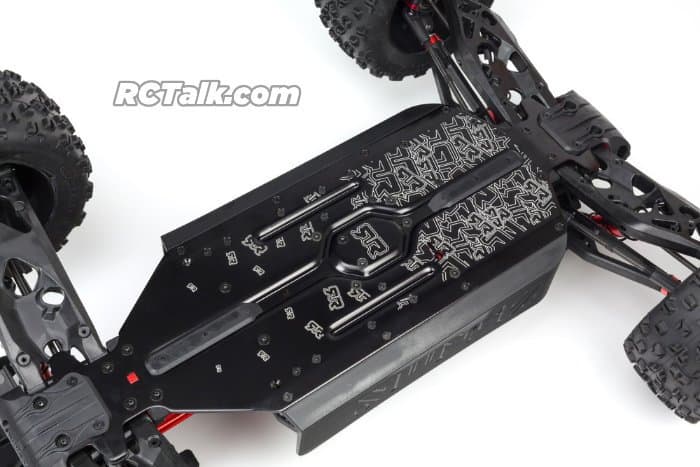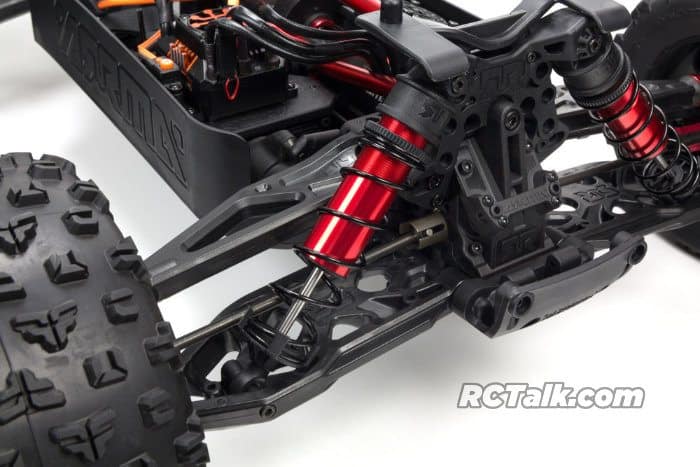 Expect to see the Arrma Kraton 8s in your LHS early December with a price tag around $899 using part number ARA110002T1 (green body) and ARA110002T2 (orange body).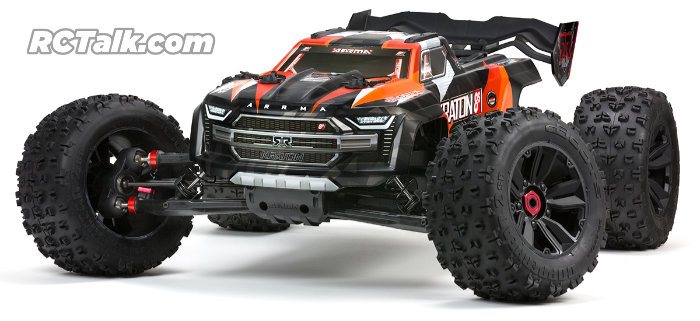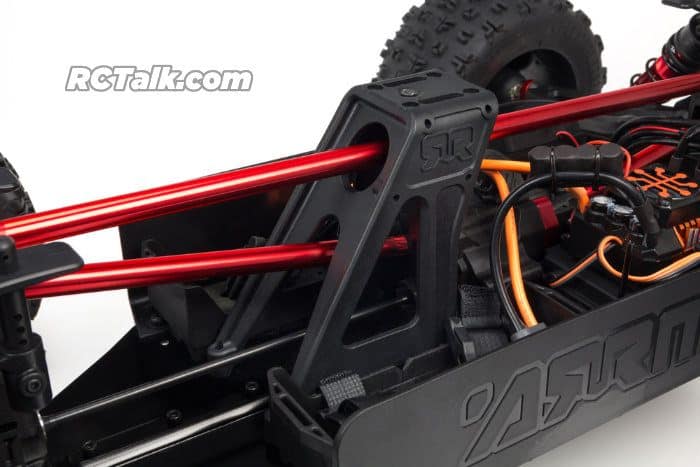 Be sure to get more Arrma news here and get more details about the new Arrma 8s here.