Who said R/C was for kids?
RCTalk is supported by our readers. When you purchase through links on our site, we may earn an affiliate commission. Learn more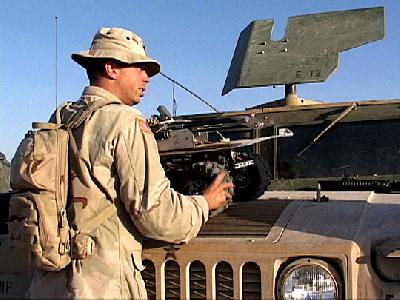 It's not everyday you hear about US Soldiers using R/C trucks to defend America. Apparently the soldiers from the 1st Cavalry Division are using to what looks like a Traxxas T-Maxx or E-Maxx truck with a set of IMEX Jumbo Kong tires on their daily patrols to sweep the streets of Baghdad for improvised explosive devices, and have so far been beneficial to the military as in the past soldiers have been injured by walking up to IEDs to check them out, now the "robots" do the job.
It allows stand-off from (improvised explosive devices), for soldiers to go ahead and detect them, which does two things," he said. "Number one, it helps save their lives in case the thing goes off, and number two, if it's not an IED it will allow them to go ahead, get it off the road and continue the mission rather than blocking [the road] off and waiting for [an explosive ordnance disposal team].
One statement that I liked was one by Major Carlos Munson "Initially [the soldiers] are a little nervous because the robots are expensive ($3,000)" – Obviously these guys haven't been to an RCNT Bash and or even seen pictures of what we do to these things