Vintage Style 1.9 Aluminum Beadlock Wheels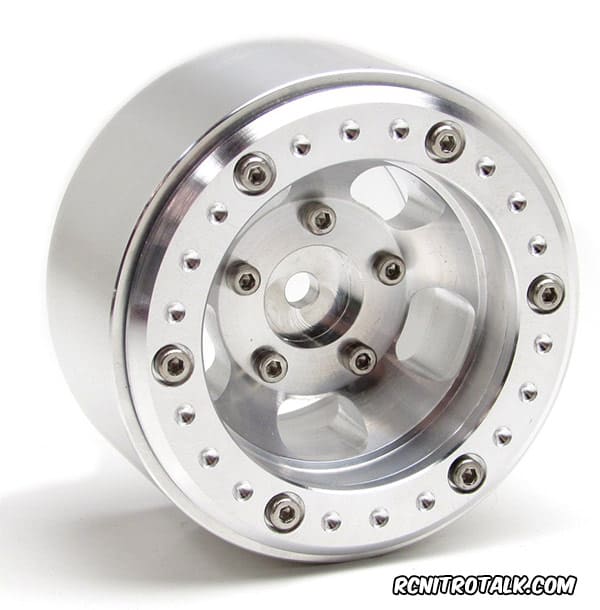 Gear Head RC has just released a vintage style 1.9 beadlock wheel as a tribute to the classic wheel design. The Gear Head RC 1.9 Slot Mat v2 beadlock is made from CC-machined aluminum in the USA.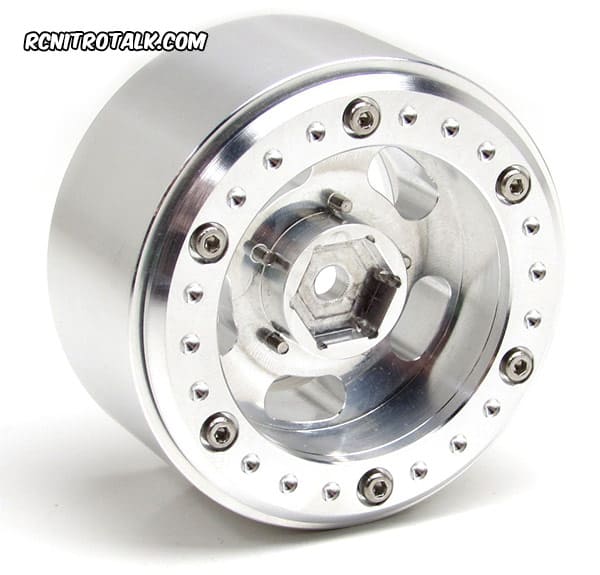 Includes (4) aluminum wheels, (8) aluminum beadlock rings and screws.
Gear Head RC Vintage 1.9 Mag wheel specs
Size: 1.9″
Drive: 12mm Hex
Width: (with beadlock rings): 1.25″
Offset: -.250″ (-6.35mm)
Weight: (ea.): 4.4 oz. (126g)