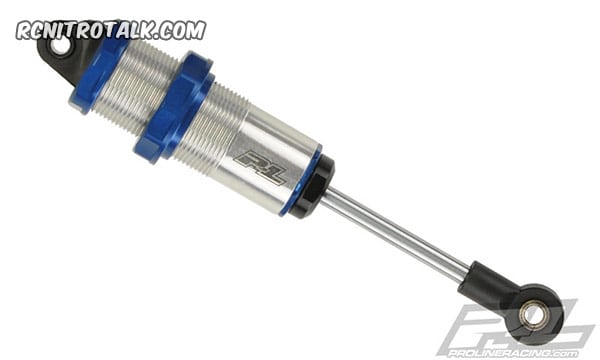 If you're racing 1/10th scale buggies then you're going to want some of the best shocks available and Proline is now releasing the next generation of Pro-Line Shock Technology with the Proline Pro-Spec shocks. The Pro-spec shocks from Proline Racing feature a 12mm big bore design and a single low friction x-ring seal.
Proline has also equipped the Pro-Spec shocks with with Delrin pistons and shaft guides for silky smooth action, while the 3.5mm thick shock shaft is hard chrome coated – just as you'll find on full scale racing shocks!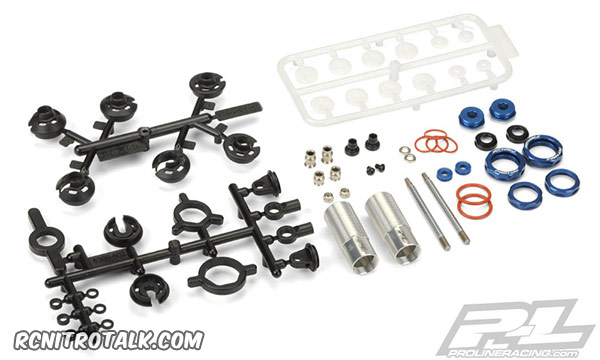 The Proline Racing Pro-Spec shocks also comes with 3 different pistons along with blanks so that you can custom drill your own size. Custom Shock Tightening Tools and optional shock limiters are also included. Springs are not included but optional +2, +4 and +6mm spring perches are included to fit a wide variety of buggies and shock springs.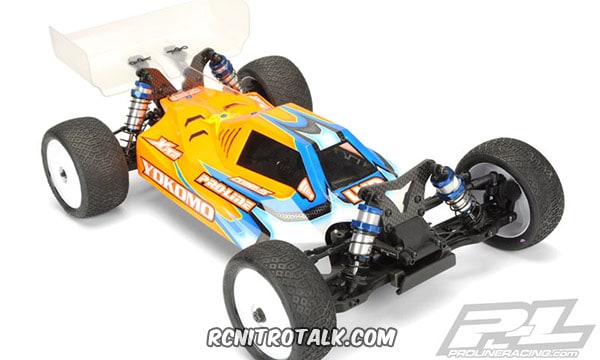 Part #:
6267-01 – Proline Pro-Spec Shock Rear Kit
6267-00 – Proline Pro-Spec Shock Front Kit
MSRP: $55.00