Review writen by: lykan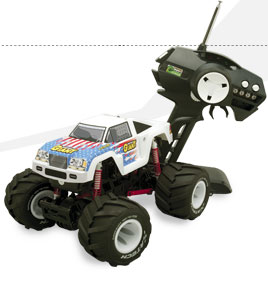 What's In the box.
-The Mini giant was well packaged and include instructions on how to operate the thing (the ones people usually toss right before they stick the batteries in). I was also surprised to see a wheel nut wrench, a tube of lube for the gear box, and two spare wheel nuts.
-Mini Giant and controller
-Tube of gear lube
-3 pinions
-Wheel nut wrench
-Slipper gear lock out
-Two spare wheel nuts
-Instructions, exploded parts view, misc paper work
First impression
Right out of the box I was pretty surprised it looked high quality and pretty durable. I popped some alkalines in and was kind of dissapointed by the performance although it wheelied and had some pretty good take off I expected more. I tossed in some Nicads I had laying around and it really woke up definetaly a fun little toy now. (Nihms added later in review)
Features
-NPB (non polarity battery system)
-4 wheel drive
-Steel dogbones and drive shafts
-Full size servo replaceable with any stanbdard servo-non proprietary
-Integrated speed controll / RX 7 cell capable
-Internal slipper (slipper lockout included)
-Straight axle suspension with enclosed shafts
-4 spider diffs, front and rear
-Stinger 2 channel transmitter with trim, and adjustable steering rate
General Impression
After fooling around with the VMG for a few minutes I became quite enamered with it, it's durable, powered well, handles good, and has a good feel of quality to it.
After I had the VMG for a few days I picked up some 2500 Nihm batteries the batts made and incredible difference. The run times with Nihm batterys hover around 45 minutes the first 30 of which I saw no noticable power drop.
The power of the Stock VMG is more than adequate with enough power to climb vertical, the giant would rather tip than not be able to climb. As with most r/c'ers we still just had to stuff in a 370 motor to see what it would do.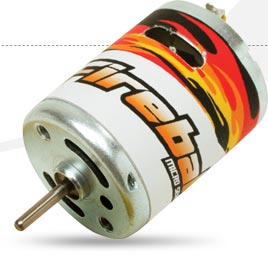 The internal slipper inside the VMGs Transmission was the best Idea I have seen in years It's strong enough that you dont loose any torque, but soft enough to avoid drivetrain damage.
Handling on the VMG was more than adequate, it handles well out of the box, and surprsingly doesn't tip as easy as expected. The tendancy for the Giant to wheelie was annoying at first, but after learning to drive it it became a non-issue wheelies on command, not accidental flip.
All and all stock the VMG is a great value at $100 USD it's one of the least expensive mini's, and unlike others at that price the quality does not suffer.
After upgrading the VMG with ball bearings (diffs transmission and wheels $25)), 6 NiMH batteries, and a fireball micro 370 motor($15.99), it became a new beast.
The fun became the irresistable. The Mini Giant with more power and bigger batteries is just a blast. 45 minutes of run time and an almost unstoppable suspension it flew through the grass, and is actually pretty hard to get stuck. We also jumped The heck out of this little guy, and it just would not break.. this being indoors with nothing but hard immovable objects in the way.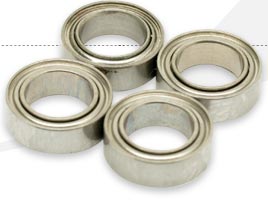 The Ups
-Inexpensive
-Hobby grade
-Killer run times
-Very durable
-Highly upgradeable (also inexpensive)
-Good handling
-Standard servo
-Upgrades availible anywhere you can buy the VMG
The downs
-Plastic wheel nuts & hexes
-Plastic bushings for transmission and wheels
-Integrated ESC/RX
-Indirect servo linkage.
-Antenna placement begs ant to be cut
-Motor mount flex/too thin
-Fiction shocks cause a bit of bounce.
All in all the VMG is a bargain for the price, it will give you hours of enjoyment stock, and is easy to upgrade if you get bored. I considered the VMG $100 well spent, and the $50 for Nimhs, ball bearings and a motor were well worth the buy. I would almost go as far to say that it's the most fun per dollar I've had since I started the hobby. It's definetaly a well built hobby grade Mini in my opinion. Keep in mind it is a Mini and performs as such.
Final Rating 10/10 – An incredible amount of fun for what it is. Based on price durability and performance.