RCTalk is supported by our readers. When you purchase through links on our site, we may earn an affiliate commission. Learn more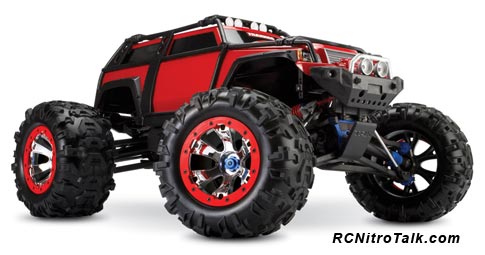 Traxxas adds another truck to their already extensive line of trucks, this one the Traxxas Summit.
Built on the E-Revo chassis, the Traxxas Summit chassis is lightweight, rigid and integrates a number of features such as the scalable battery compartments that accepts a range of NiHM and LiPo packs. By combining the battery compartments into the chassis design, the battery packs can sit low and close to the center of gravity.
Powering the Traxxas Summit is a full set of waterproof electronics including a fan cooled Titan 775 motor for non-stop off road run. Throttle control comes from an EVX-2 electronic speed control, a heavy-duty powerhouse that can handle up to 16.8 volts to give Summit extreme trail-conquering torque. And if that trail is wet, muddy or even covered in snow, it's no problem: water-sealed electronics let Summit operate worry-free in conditions that sideline other monster trucks.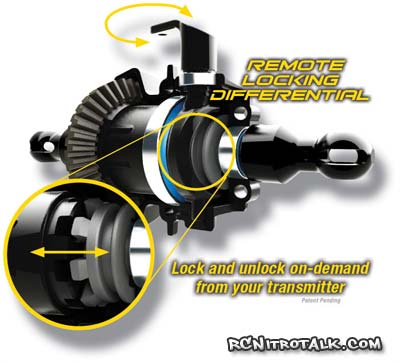 One of the most impressive features of the Traxxas Summit is the T-Lock differentials. No need to stop tearing up the trail to swap gears or install locking parts. Tear up the trail in high with a 25:1 gear ratio for maximum speed. When the terrain turns rough, drop the Traxxas Summit into low for a 70:1 ratio and unreal climbing torque. For the ultimate in climbing traction, flip the T-Lock switch to lock the front differential. Still not enough, need more grip? Activate the rear T-Lock diff for fully-loaded 4WD power no matter which tire is gripping or slipping!
The Traxxas Summit won't leave you in the dark either. The Traxxas Summit is loaded with 4 super bright white LED lights to light up the road ahead and 6 red LED lights to show where the Traxxas Summit has already conquered. The LEDs are integrated into the bumpers for durability and convenience, and the chassis-mounted wiring harness eliminates the possibility of tangles and hooked wires.
Traxxas Summit Features
Innovative T-Lock remote locking differentials let you select front and rear locked diffs, front locked diff, or full open differentials via the transmitter
Transmitter-operated High-Low transmission switches from a 70:1 first gear ratio for climbing torque to a 25:1 second gear ratio for trail speed
10-LED lighting system opens the door to night-driving fun
ExoCage body adds real-rock-rig style and functional protection
New 3.8″ Geode wheels with beadlock-style sidewall protectors mount securely to aluminum 17mm hex hubs
Massive 7″ Canyon AT extreme-terrain tires with soft inserts generate awesome off-road grip
Part #: 5610 – Traxxas Summit, fully assembled and ready-to-run.