Team Associated brings nostalgia back to the RC world with its latest release – the Associated Apex2 Datsun 620 RTR, tailored perfectly onto their wallet-friendly Apex2 Sport chassis. This blend of modern racing features with a touch of vintage design will certainly catch the eye of any R/C enthusiast.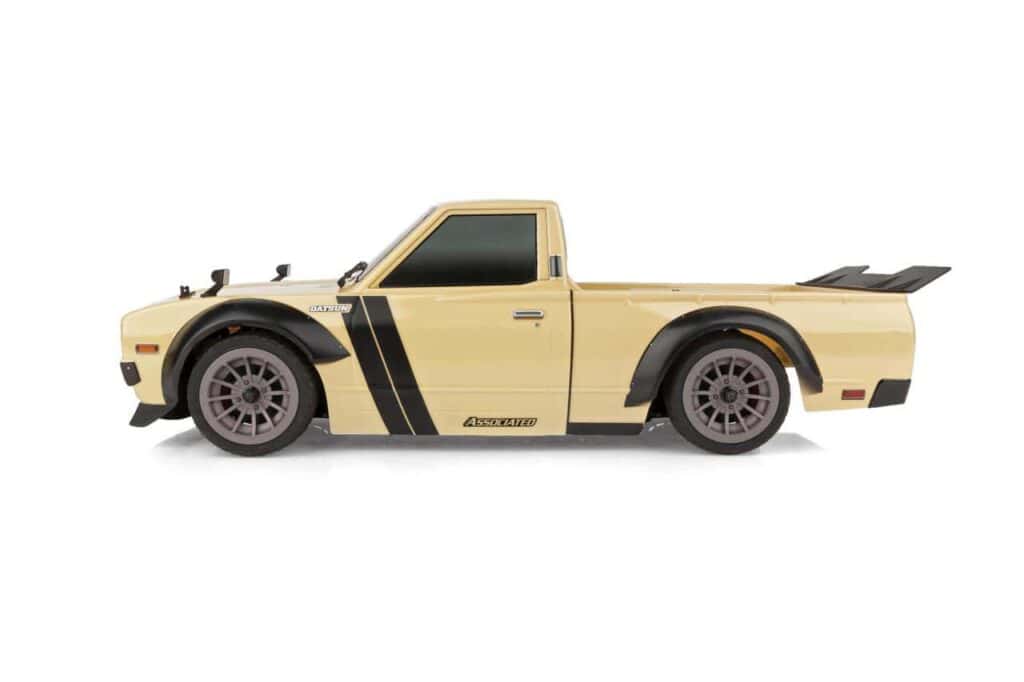 At the core of this release is the Apex2 Sport chassis, which is not only pocket-friendly but also packs a punch in the racing domain. With its front and rear independent suspension and coil-over shocks, it boasts top-tier handling, especially on uneven tracks. The active rear toe further enhances the driving experience. It's this meticulous engineering that provides the ideal foundation for the 1/10th scale replica of the iconic Datsun 620.
The Datsun 620 is renowned for its distinct, fluid design that has remained a tuner's muse for years. A jack-of-all-trades, this truck was designed to excel in multiple roles – be it hauling, racing, or the daily commute. The truck's widespread availability perhaps owes to its unmatched build quality and the consistent innovations infused during its heyday.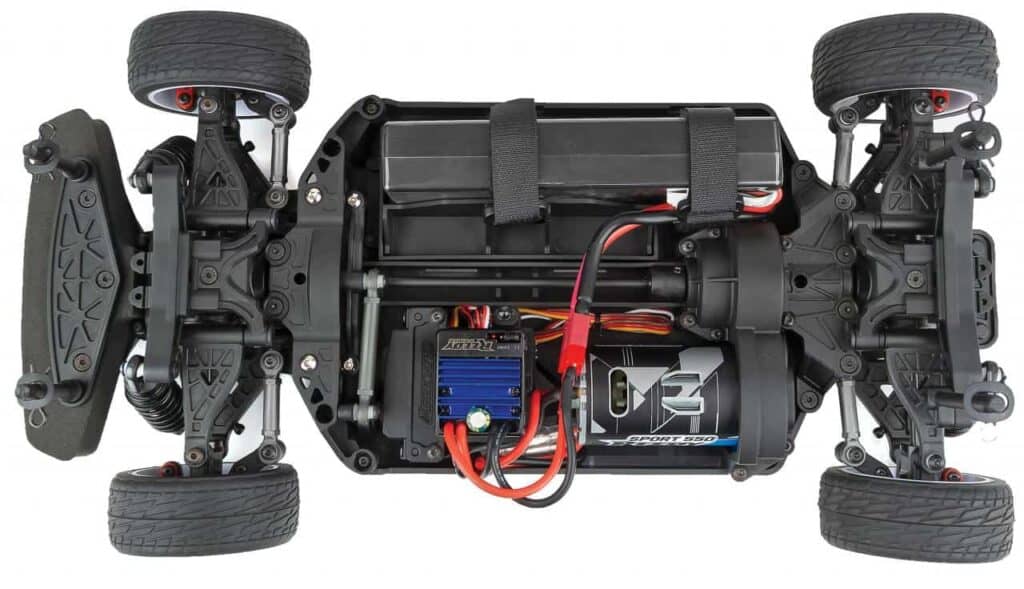 For those ready to hit the road immediately, the #30129C LiPo Combo is a treat. It comes loaded with a Reedy Compact Balance Charger and a Reedy 7.4V 2S LiPo Battery equipped with a T-plug.
Associated Apex2 Sport Datsun 620 Features
Steel-made dogbone set and drive axles.
Secure front and rear gear differentials.
Easily adjustable battery straps using hook and loop.
Detailed injection-molded brake calipers and rotors.
Robust aluminum motor plate.
Multipurpose shock mounting spots.
Steering made easy with bolt-on plates.
Seamless integration with one-piece tie rods and steering links.
Customizable body post height positions.
Durable plastic tub main chassis.
Advanced POM-filled injection-molded pivot balls.
Dependable Oilite bushings.