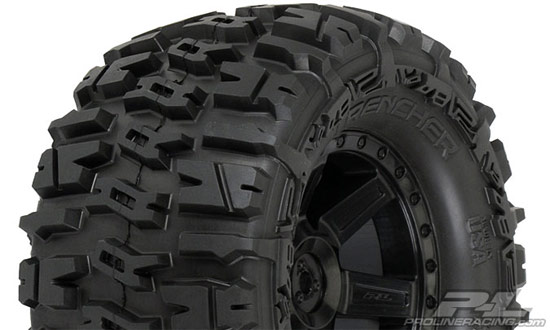 Proline Racing has released two new tires for the Traxxas Stampde, and Rustler trucks – the Proline Trencher and Dirt Hawg! Both sets come pre-mounted on Desperado Black Wheels. Making your truck the toughest looking one on the block has never been easier now with a set of these premounted to the Desperado wheels.
The Trencher tread was designed to have ultimate traction combined with long-lasting durability. Each tire lug is shaped to dig into whatever surface you are running on and is ultra-thick so that it is extremely durable. The popular Trencher tread pattern can also be found on Short Course, 40 Series Monster Truck and the Baja 5T, so if you love them on your Stampede or Rustler, be sure to get them all!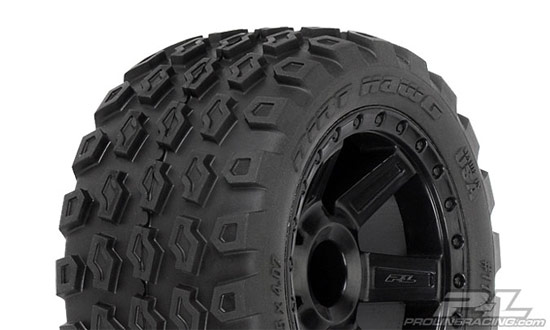 The Proline Dirt Hawg tread works incredibly well in a variety of surfaces whether its grass, dirt, asphalt or anything in-between. The Dirt Hawg 2.8″ tire has very large, long-lasting lugs to give you the durability that you are looking for. The unique shapes that make up the Dirt Hawg tread pattern offer incredible forward and side traction that dig into any surface you will face.
Part #:
1170-13 – Proline Trencher Rear
1170-12 – Proline Trencher Front
1175-13 – Proline Dirt Hawg Rear
1175-12 – Proline Dirt Hawg Front
MSRP: $33.96