Proline Racing 1979 Ford Body
Turn your HPI Savage retro with Proline Racing's newest body, the classic 1979 Ford F-150 pick-up body. The new '79 Ford body fits the Savage line of trucks perfectly. And, it can be used on any standard Savage size truck or T-Maxx sized truck. Savage XL owners, a long version of this body is available for your trucks. Look for the F-150 Supercab version, part #105132.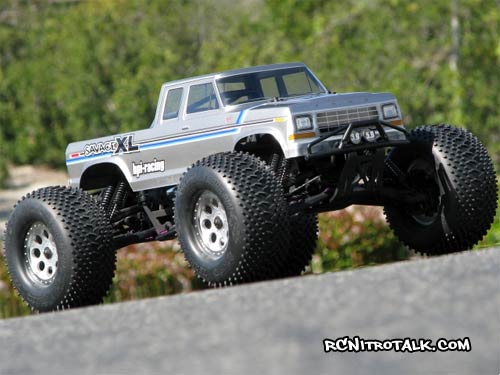 The Proline Racing 1979 Ford body is made from crystal clear polycarbonate material for those that prefer to add a personal touch with their own paint and graphics scheme. The convenient pre-cut vinyl decal sheet includes: photo-realistic headlights, grill, tail lights, official logos, window frames, door handles and more – all die-cut to make applying the decals quick and easy. Overspray film and pre-cut vinyl window masks are included with each body. A decal instruction sheet is included for decal placement, and the body has dimple marks for body post drill locations.
Photorealistic die-cut premium vinyl decals include window frames, headlight, grill, tail lights and more, plus official logos!
Overspray film and pre-cut vinyl window masks make painting fast and simple
A decal instruction sheet is included for decal placement
The body has dimple marks for Savage body post drill locations
Molded from 0.040″ clear polycarbonate plastic for durability and long life
Clear body (finished example shown)
This is an officially licensed replica
Part #: 105127 – Proline Racing 1979 FORD F-150 body
Part #: 105132 – Proline Racing 1979 FORD F-150 Supercab body
MSRP: $36.00