Futaba 4PX Software Update, version 1.2
RCTalk is supported by our readers. When you purchase through links on our site, we may earn an affiliate commission. Learn more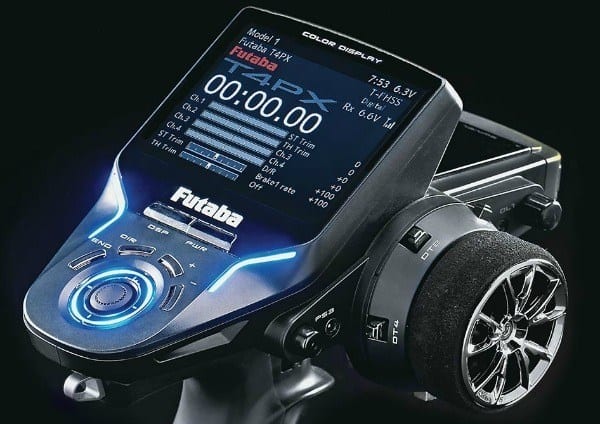 If you own a Futaba 4PX radio system, you'll want to upgrade to the newly released Futaba 4PX software update version 1.2.
The new update comes with a number of changes as well as improves the wireless communication quality in addition version 1.2 also modifies features found on the Futaba 4PX:
Dual rate setting affects not only a steering channel but also a steering 2 channel.
Position of the throttle trigger to start a timer is changed to 50%.
The grip vibrator is activated at not only an alarm time but also a navi alarm time.
Repeating trim operation is temporally stopped when a value assigned the trim reach zero position.
Download the Futaba 4PX software version 1.2 update here and get the upgrade instructions here.