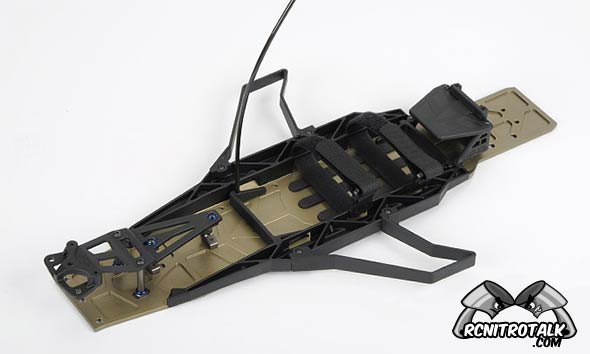 Proline Racing has a new performance chassis for the Traxxas Slash 2WD, the PRO-2 LCG Performance Chassis, which has been specifically designed to bring your Slash up to racing specifications. Every feature you would expect to find in a high-end race chassis is now available for your Slash. This new Pro-2 Performance Chassis also goes along great with Pro-Line's Performance Transmission!
Super Tough 7075 Aluminum Chassis
Short Course trucks take a beating and nothing is as durable and long-lasting as Hard Anodized Aircraft-grade Aluminum. The super narrow and sleek Pro-Line chassis extends from the front bulkhead to completely underneath the Transmission for complete protection and uniform stiffness front to rear. Everything mounts down the center-line of the chassis for perfect side-to-side weight bias. Installation is also easy with Instructions included and each bag of parts separated by assembly steps. Each part bag is also available separately for replacements directly through Pro-Line.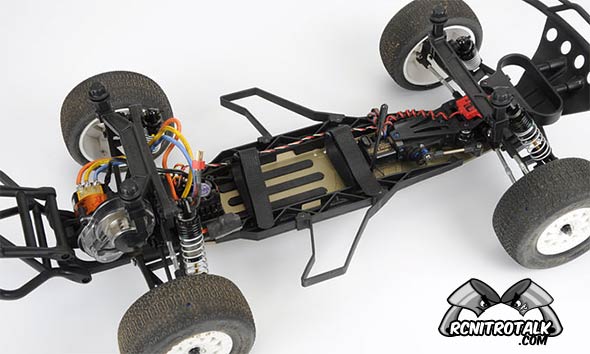 Completely Adjustable Weight Bias
The Battery and ESC placement are easily adjustable to achieve the ideal weight bias for your track's current conditions. The Battery can be placed from all the way in front, right behind the laid-down servo, to the very back against the shock tower. That gives you 7.5" of room front to back to find the ideal spot for the heaviest single component in your vehicle. The ESC can be placed either directly on the chassis for the ultimate in Low Center of Gravity or on the removable Top Deck to allow the battery to slide underneath. Pro-Line engineers also accommodated "Shorty" battery packs to give you the option to run a super-lightweight setup. When you need more steering, simply move the battery forward and when you need more rear traction, slide the battery back. It's that easy!
Durable Aluminum Servo Mounts and Steering Posts
The servo is secured by beefy Hard Anodized Aluminum mounts that lay the servo down for the lowest center of gravity possible. The Pro-2 Performance Chassis kit also includes Aluminum Steering Posts for the strongest and smoothest steering rack mount possible. The Servo area also features Blue-Anodized Aluminum washers and spacers to give it that Pro-Line Blue touch.
Jet Fighter Inspired Side Pods and Bumpers
There are so many other awesome features that make Pro-Line's Pro-2 Performance Chassis a must have for Slash® owners. The side pods reduce chassis flex and provide a convenient location for the Velcro® battery straps. The functional and removable side bumpers are inspired by Jet Fighter wings and finish off the futuristic look of the Pro-2 Performance Chassis.
Part #: 6093-00 – Proline PRO-2 LCG Performance Chassis
MSRP: $149.95