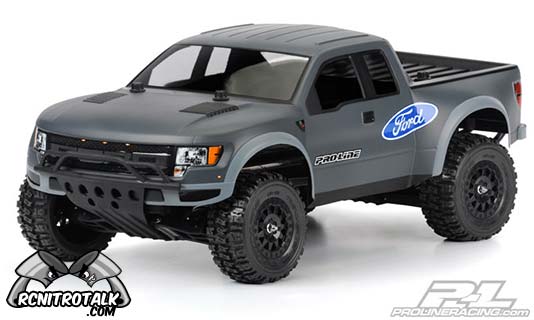 There certainly is no shortage for Ford Raptor STV bodies, and Proline Racing has just released another one – this time for the Traxxas Slash (2WD/4WD) and Associated SC10. Pro-Line now gives you the option to convert your Slash and SC10 Short Course Truck into a True Scale Lifted Truck.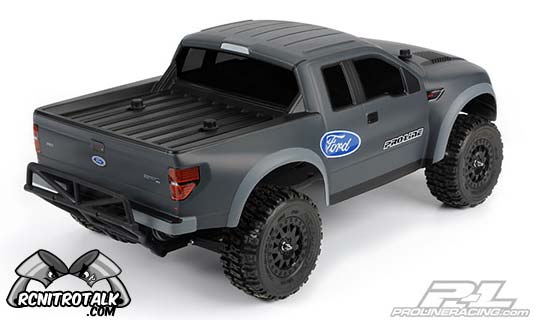 This scale truck body is perfect for making your friends jealous and giving your Truck a completely different look! Don't show up to the local bash spot or track with the same body as everyone else… Get your True-Scale Ford® F-150 Raptor SVT body from Pro-Line today!
Proline Short Course Raptor STV Body Features
Licensed Ford F-150 Raptor SVT Scale Looks
Transforms your Slash® and SC10 into a Tough Lifted Truck
Made with Crystal Clear Genuine GE Lexan
Made in the USA, since 1982
Part #: 3389-00 – Proline Racing Ford F-150 Raptor SVT body for short course trucks
MSRP: $41.95
Discuss the new Proline Raptor body for short course trucks in our Short Course Trucks forum.