Proline Destroyer tires for Clod Buster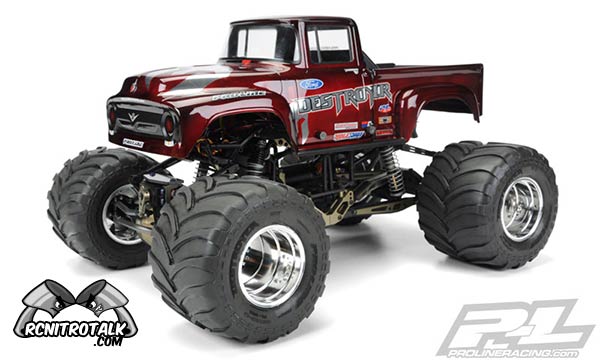 Here's something you don't see very often, an item being released for very popular monster truck of yesterday – the Tamiya Clod Buster. That's exactly what Proline Racing has just done with their newest tire the Proline Destroyer.
The new Clod Buster Destroyer tire from Proline features a chevron tread pattern that has been finely tuned to be lightweight and agile to also make it ideal for monster truck racing.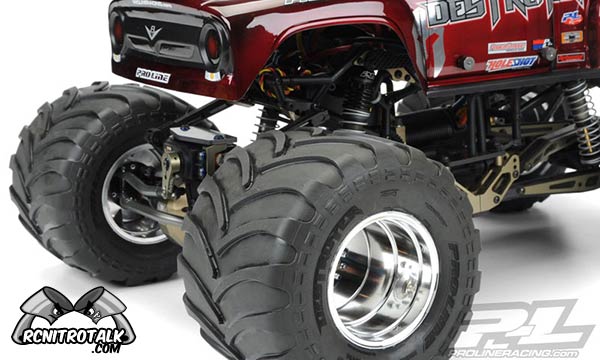 Proline Destroyer features
Combines Scale Appearance and Maximum Performance
Made from Pro-Line's Legendary M3 Race Rubber
Massive Forward Bite not yet seen in the Scale Monster Truck Class
Ideal Tire Size and Width that is Lightweight and Agile
Soft Foam Inserts Included for Ultra-Plush Landings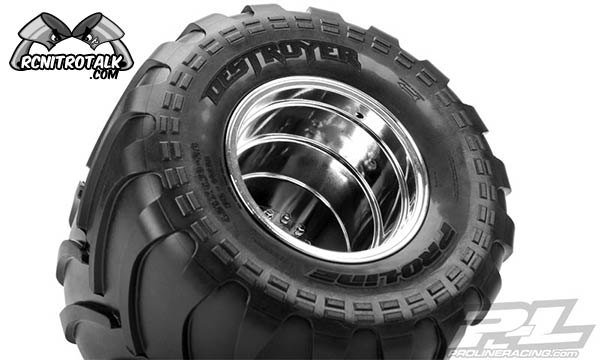 Part #: 10114-02 – Destroyer 2.6″ M3 Soft All Terrain Tires
MSRP: $36.51
Clod Buster Destroyer Tire video