Proline BullDog body for Hot Bodies D8 and D8T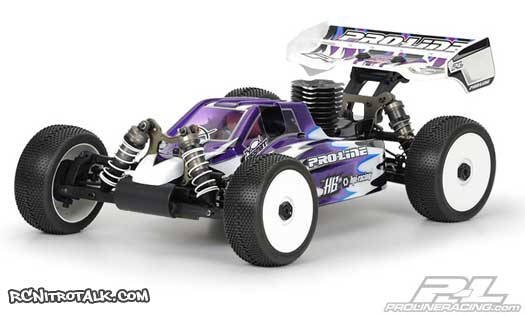 Proline Racing and Ty Tessmann worked closely in developing the newest Hot Bodies D8 and D8T body from Proline Racing, the Bulldog body. The Proline Bulldog body features many improvements such as a windshield that is steeper to create more down force over the front wheels and the roof ridges have been raised to channel the air flow over the middle of the body for increased high-speed stability.
At the rear, the Proline Bulldog's roof has been lowered and fins have been added to achieve maximum engine head cooling and stable air flow over the body. The fins also add rigidity to the body to increase aerodynamic efficiency. The Proline Bulldog body is a must have body for the new racing season!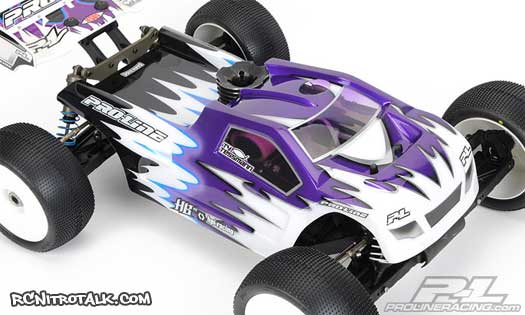 Part #'s
3369-00 – Proline BullDog Clear Body D8T
3370-00 – Proline BullDog Clear Body D8