Pre-mounted 3.8″ Interco TSL SX Super Swamper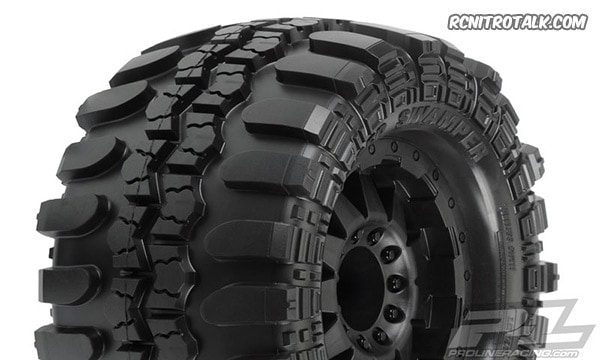 Proline Racing is now offering their 3.8″ Interco TSL SX Super Swamper pre-mounted to a set of F-11 wheels. Just buy a set and mount directly to your Traxxas Revo, Summit or other trucks with 17mm hexes and you are ready to go bashing!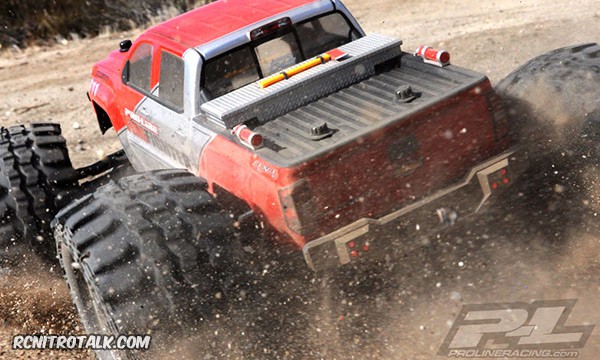 The Proline Racing Super Swamper 3.8″ comes pre-mounted to our F-11 wheel. Pro-Line has an all-new wheel for all of the Monster Truck fans: the F-11 3.8″ 1/2″ Offset 17mm wheel! The F-11 is a super-tough 11-Spoke wheel designed to mimic the look of full-size Off-Road Trucks! Pro-Line's F-11 wheel features scale bolt head details and a swept back face that will stand out from the crowd of boring wheels. This 17mm hex wheel is sure to make your truck stand out from the rest, so get some today!
Part #: 10111-13
MSRP: $45.86