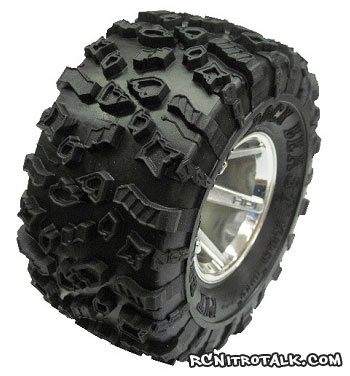 Pit Bull, the makers of full size and ATV tires have released a set of R/C tires called the Rock Beast. The Pit Bull Rock Beast tires are 2.2 tires made from Komp Kompound that are a miniaturized version of the patented Champion Pit Bull Rocker LT tires with RC Crawling enhancements added to make these the king of the heap.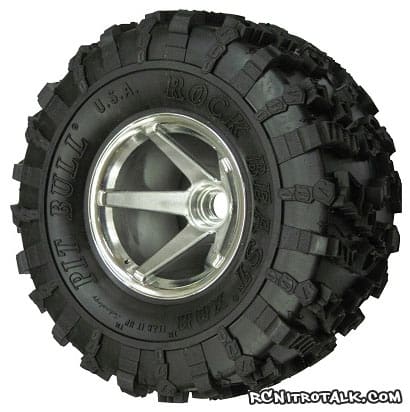 The Pit Bull Rock Beast tires feature stepped lugs and multi-varied thread blocks to help aid in lateral traction and create an alternating biting pattern for maximum traction on off road conditions.
The Rock Beast 2.2 from Pit Bull tires also feature inside ribbing to provide sidewall support and stability. They also feature over-the-shoulder lugs that wrap down the sidewall and add extra strength and traction to the shoulder and sidewall areas of the tire. The Rock Beast 2.2 tires are sold in a package of two, tire foam is not included.
Part #: PB9001KK – Pit Bull Rock Beast 2.2 Tires
MSRP: $24.99
Discuss the new Pit Bull Rock Beast tires in our RC Rock Crawlers forum.