Get ready to dive into history with the 1/25 scale PCF Mark I 24 Swift Patrol Craft by Pro Boat. This RC boat is a tribute to the brave souls who piloted Patrol Craft Fast (PCF) vessels during the Vietnam War. Veterans, families, and history buffs alike will love the remarkable accuracy and attention to detail.
A Legacy of Combat Efficiency
The real Swift Boats were 50-foot, all-aluminum vessels designed for the U.S. Navy to fight insurgent activities. Initially patrolling coastal regions, their missions expanded to interior waterways, transporting Vietnamese forces and SEAL teams for counter-insurgency operations.
From Display Piece to Action Hero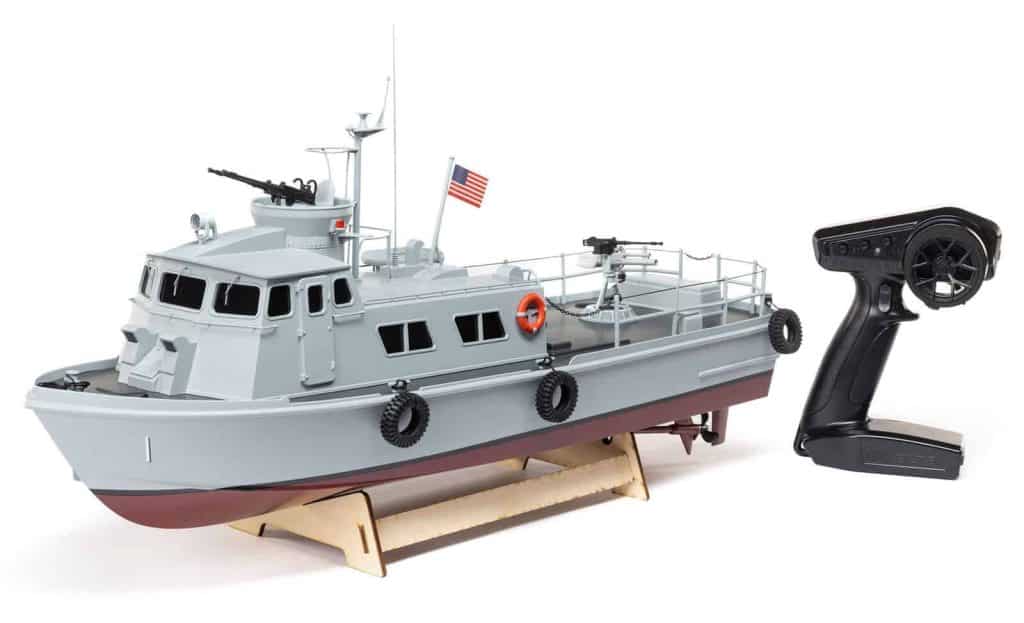 Though stunning as a display piece, the Pro Boat PCF Mark I is ready for action at your nearest lake or pond. Equipped with two 390 brushed motors and aluminum heatsinks, this boat moves with scale speeds and precision. Control its LED lights and on-board electronics with the included Spektrum SLT3 radio and 40-amp ESC/RX 2-in-1.
Authentic Features and Upgradability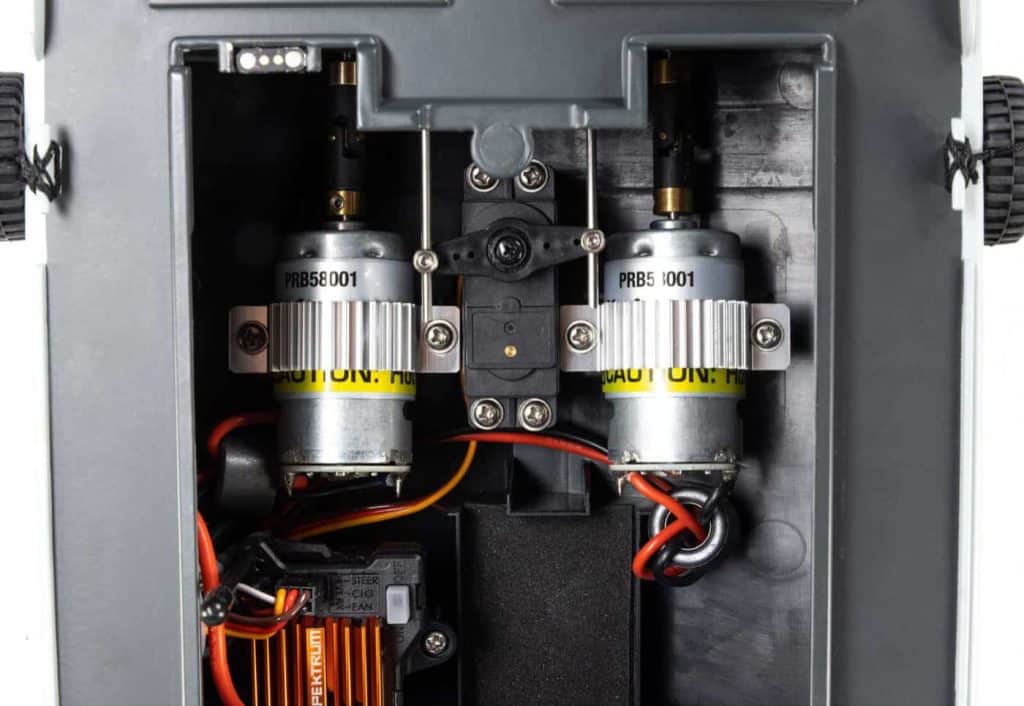 The molded ABS hull boasts a variety of scale features, such as .50 caliber guns, M60 machine guns, life rings, and docking tires. Want even more realism? Upgrade to an optional rotating machine gun turret (servo and custom transmitter required).
Expertly Painted and Ready to Run
The Pro Boat PCF Mark I arrives expertly painted with an authentic military trim scheme, enhancing its scale realism. Just add a 3S LiPo battery and charger, and you're ready for patrol!
PCF Mark I 24" Swift Patrol Craft RTR Key Features
Unparalleled scale realism
High-quality Spektrum electronics
Twin 390 brushed motors
Dual aluminum heatsinks
Authentic submerged propulsion and rudder systems
Intricately detailed ABS hull
Military-inspired trim scheme
Transmitter-controlled LEDs
Hands-free magnetic wire connector for LEDs
Optional rotating machine gun turret
Spektrum SLT3 3-channel radio
Display stand
Part #: PRB08046