LunaTik Baja 5T front skid plate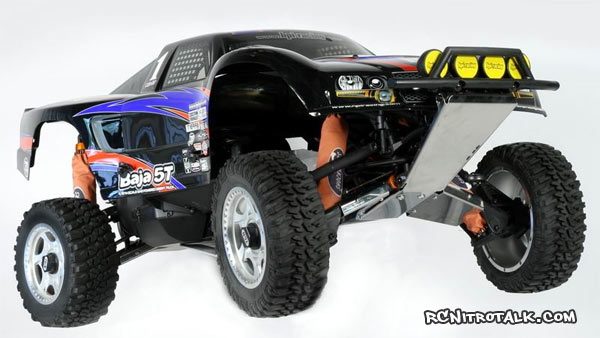 Following in the footsteps of the popular Lunatik front and rear stainless steel HPI Baja a-arm skid plates is the new matching front skid plate set. The LunaTik front skid plate is perfectly formed to integrate to the stock Baja 5T mounting points and protects the stock plastic 5t front skid plate and hinge assembly.
The Lunatik 2 piece front skid plate kit not only protects and strengthens the stock plastic but transforms your HPI Baja 5T into a totally scale looking desert racing beast.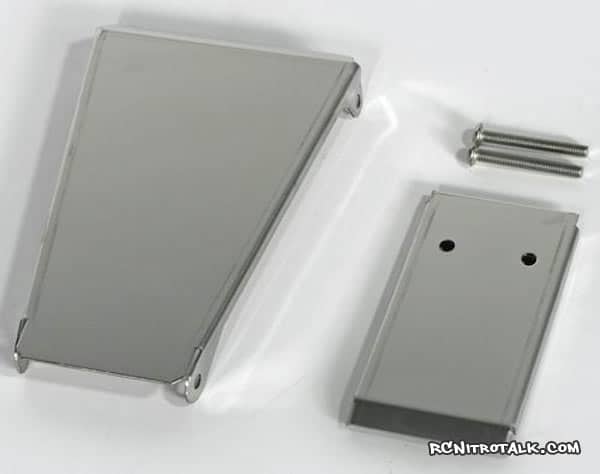 Item #: 8965 – LunaTik Baja 5T front skid plate
Price: $46.99