RCTalk is supported by our readers. When you purchase through links on our site, we may earn an affiliate commission. Learn more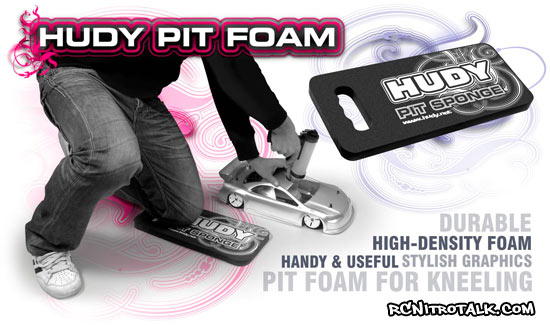 Are you're knees just not what they used to be anymore? Do you find fueling or starting your R/C just to much for you? Well HUDY has the perfect solution for you – the new HUDY pit foam!
The HUDY pit foam mat is a handy and useful pit foam for the mechanic to use under his knee when refueling in the pit. All while doing it in style with high quality HUDY graphics.
Handy and useful pit foam
Great for mechanic to kneel on when refueling in the pit
High-density durable foam
High-quality HUDY graphics
Part #: 199380 – HUDY Pit Foam