RCTalk is supported by our readers. When you purchase through links on our site, we may earn an affiliate commission. Learn more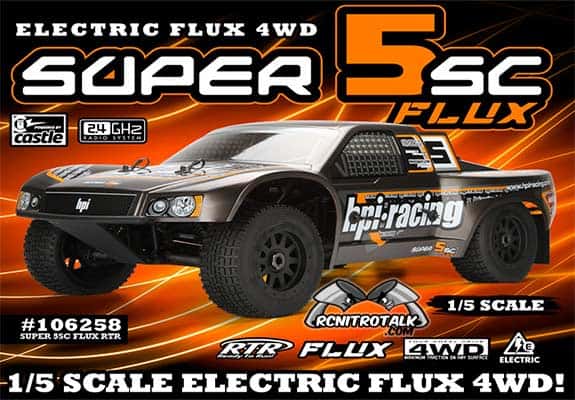 If you didn't already have enough RC's on your wish list, well here's another one – the HPI Baja Super 5SC Flux 1/5th scale RTR large scale RC!
The Super 5SC Flux RTR 1/5th scale RC is built using the same super flexible Savage drivetrain that have allowed the monster trucks to reach legendary levels of durability and performance! Because of this extreme toughness, HPI designers have Super-sized the Savage to 1/5th scale, taking the Savage to a new dimension!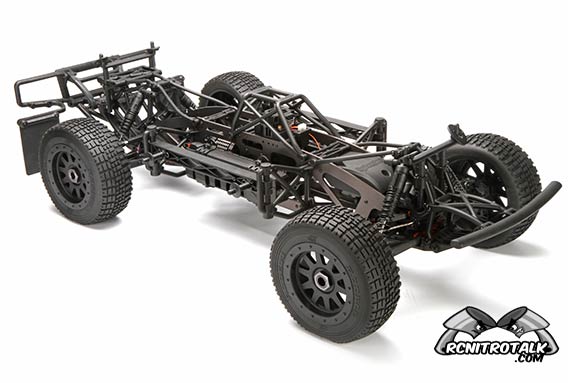 The Super 5SC Flux takes the powerful Flux Tork 2200KV motor and Blur speed controller from the amazing HPI Savage Flux HP for truly impressive top speeds and plenty of wheel-spinning fun! The HPI Super 5SC Flux RTR is lighter than the HPI Baja 5SC, so the power of the Flux Tork is a perfect match!
With specialized parts to fit the HPI Baja 5SC body, bumpers and wheels, from the outside the HPI Super 5SC Flux looks just like its fuel-breathing stablemate. It's only when you switch it on and drive away that its secret is revealed!
HPI Super 5SC Flux Features
HPI TF-40 2.4GHz
SB-5
Flux Blur ESC
Flux Tork 2200Kv Motor
Super 5SC runs on 6s
Bottom chassis skid plates
Silicone oil filled shocks
HPI Baja 5SC body
All metal drivetrain
AA's
Sway bars F&R
Front and rear bumpers
Largest Brushless RTR available
Shares Parts with HPI Savage Flux family
Center diff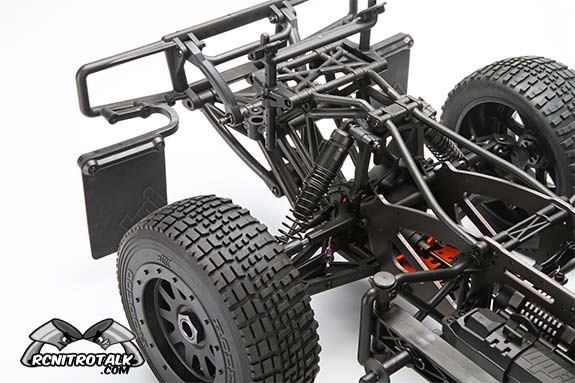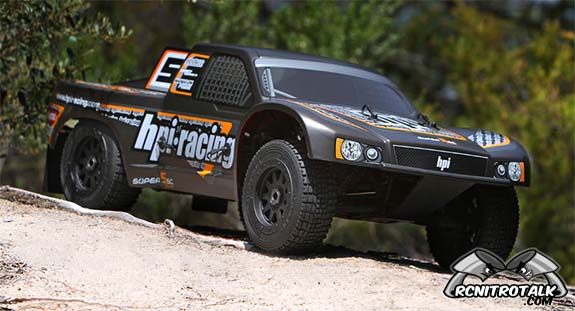 Part #: 106258 – HPI Super 5SC Flux RTR 1/5th scale
MSRP: $1,799.00
Discuss the new HPI Super 5SC Flux RTR in our Large Scale RC forum or at our sister site: LargeScaleForums.com