HPI Baja 5SC 1/5th scale short course truck
RCTalk is supported by our readers. When you purchase through links on our site, we may earn an affiliate commission. Learn more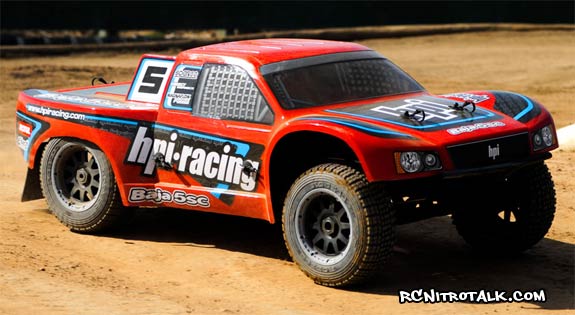 The HPI Baja family has grown by one more, with a set of new bumpers and a different body the HPI Baja 5SC is born. The HPI Baja 5SC is a 1/5th scale, short course r/c truck, based off the popular HPI Baja 5T 1/5th scale truck.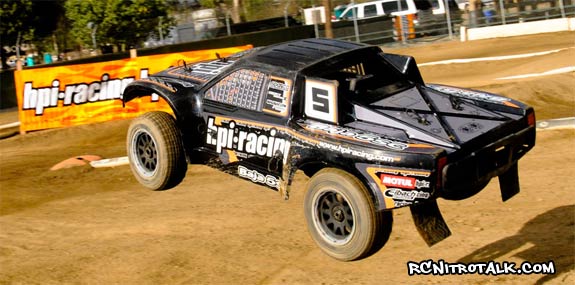 The HPI Baja 5SC takes the HPI Baja line-up to the next level with a new SC-1 body that gives the Baja 5SC authentic Short Course looks. Adding to the durability and realistic looks of the Baja 5SC, is a new skid-plate front bumper and a large rear bumper with real rubber mud flaps.
Powering the HPI Baja 5SC is a massive 26cc Fuelie engine that propels the Baja 5SC to speeds in excess of 40mph and it runs for more than 45 minutes on a single tank of regular unleaded pump gasoline. For extra traction on any dirt surface, HB Rodeoo tires are now standard equipment, mounted on new TR-10 bead-lock truck wheels.
HPI has also increased durability with Super Heavy Duty 9mm drive shafts, updated rear hub carriers, and HD front hex hubs. A 2.4GHz radio system is standard equipment for precise control and long distance reception without the hassles of frequency crystals. It's all ready-to-run right out of the box, pre-assembled by our expert crew so you can hit the dirt quickly.
HPI Baja 5SC specifications:
CHASSIS LENGTH: 900mm
WIDTH F/R: FRONT 440mm / REAR 460mm
HEIGHT: 320mm
TRACK F/R: FRONT 370mm / REAR 380mm
WHEELBASE: 570mm
WEIGHT: 12.6kg / 27.9lb (without fuel)
Part #: 105231 – HPI Baja 5SC RTR 1/5th scale short course truck
Discuss the new HPI Baja 5SC in our R/C Short Course forum!