HPI Racing has just revealed the new HPI Savage X 4.6 and HPI Savage Flux monster trucks!
Both trucks feature new 17mm aluminum hex hubs, bumpers, wheels, tires, and all new hex hardware. In addition the Savage Flux features a new low center of gravity chassis design and layout, twin clamp motor mount, twin battery boxes, center skid plate and center gearbox.
The HPI Savage X 4.6 features a new super heavy-duty drivetrain, a shimmed spur gear to reduce wobble, 0.9mm clutch springs and a new RF-50N nitro receiver.
HPI Savage X 4.6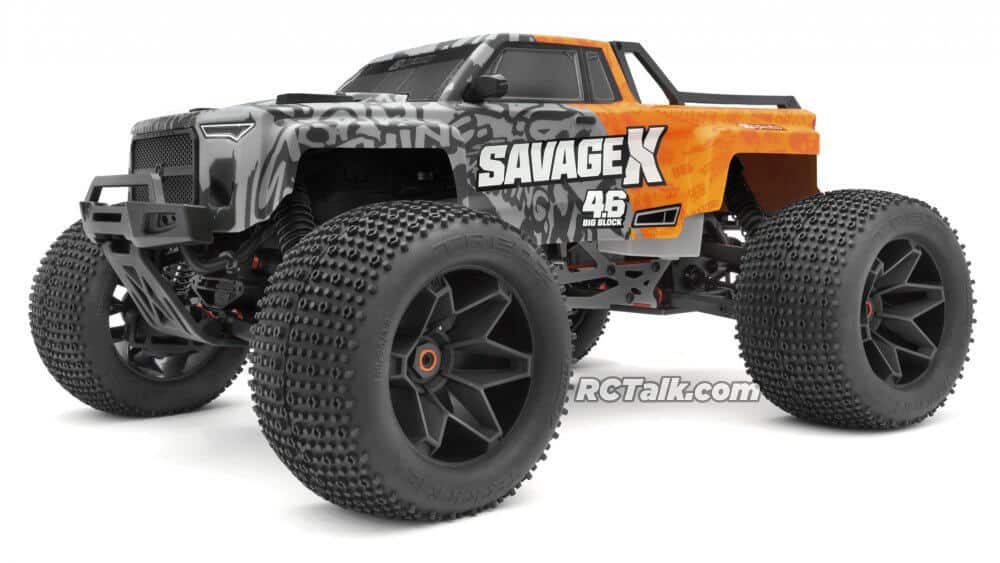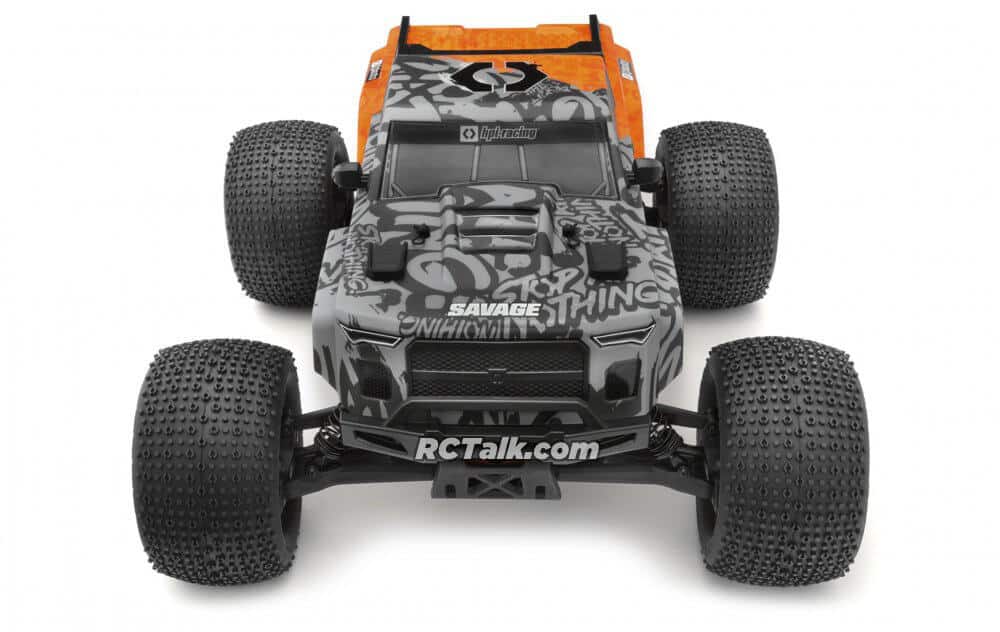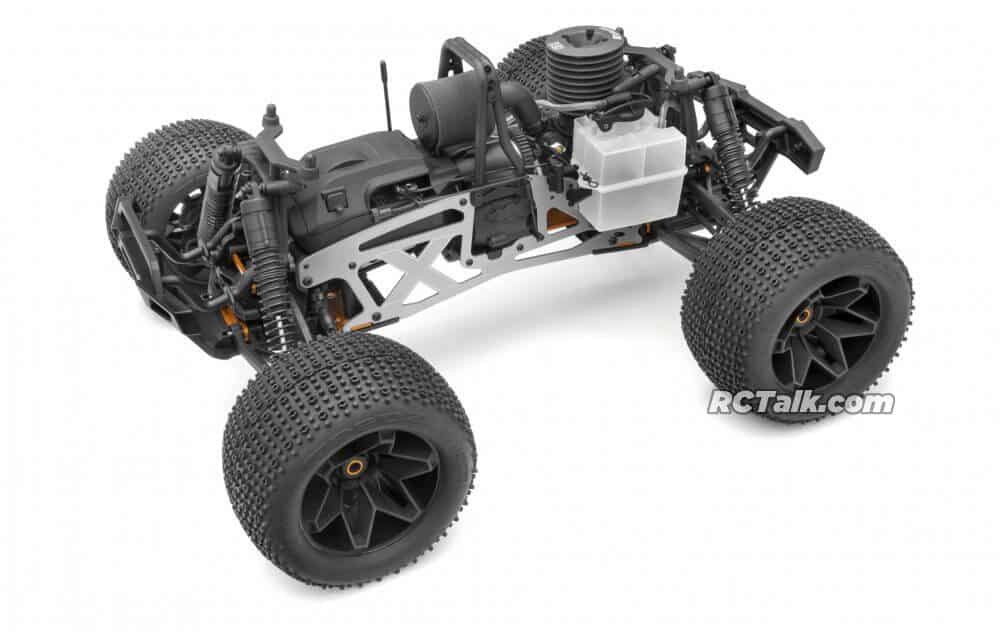 Part #: 160100
HPI Savage Flux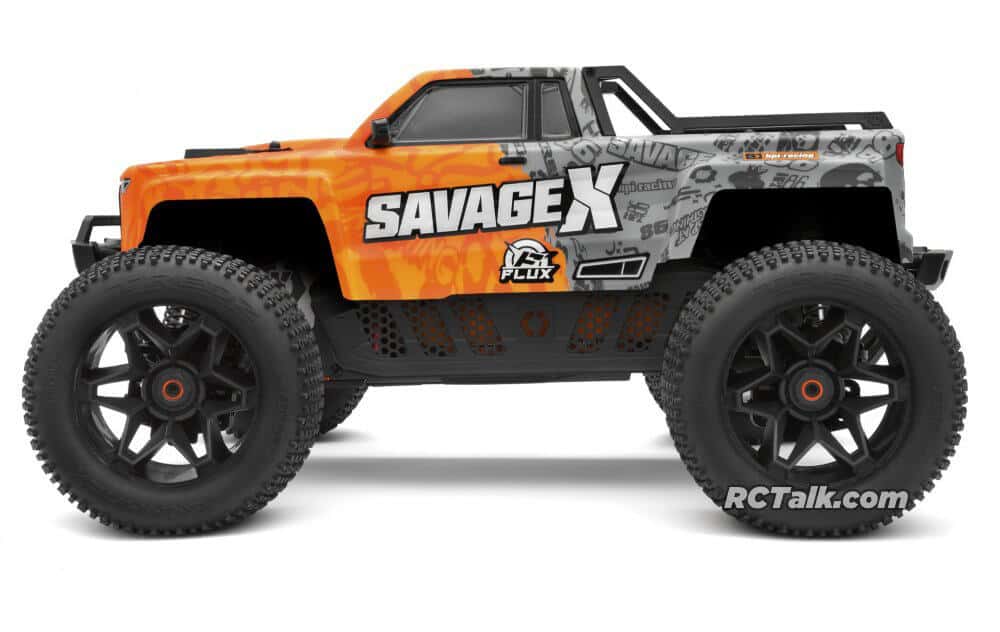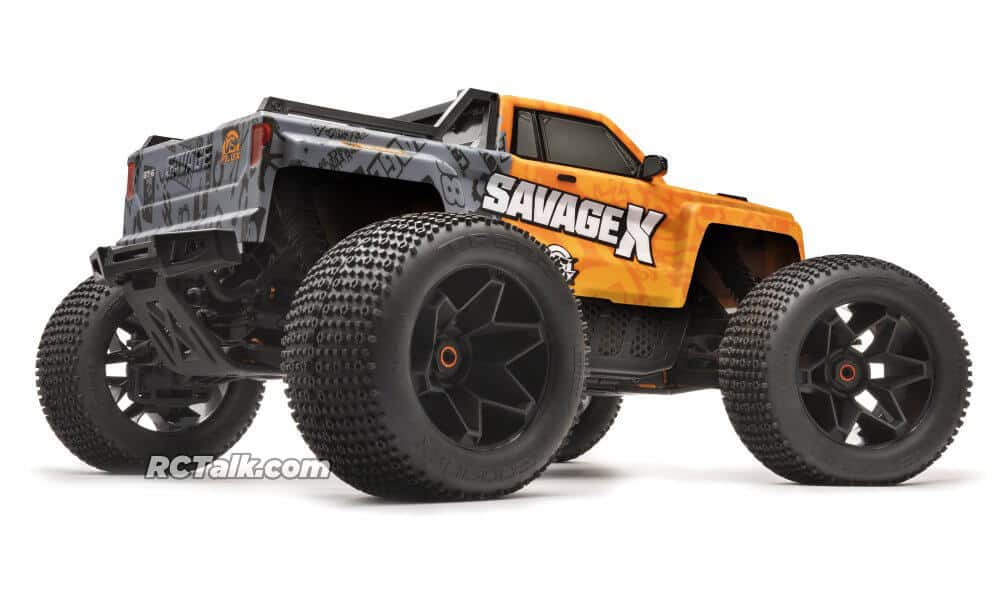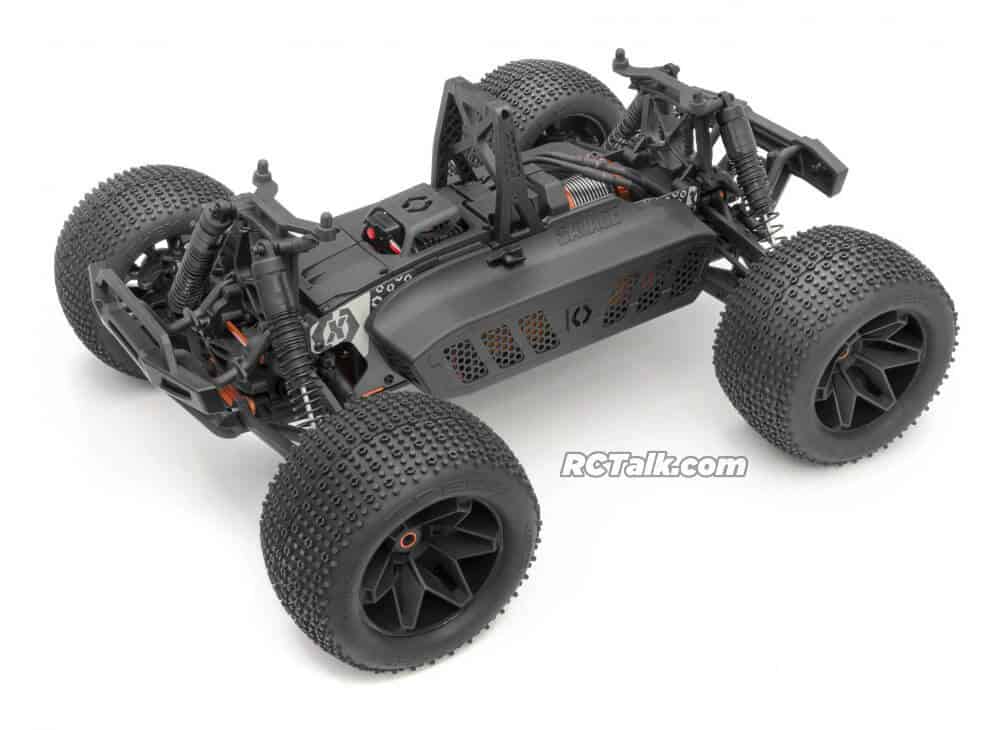 Part #: 160101