HPI Nitro Monster King Truck
RCTalk is supported by our readers. When you purchase through links on our site, we may earn an affiliate commission. Learn more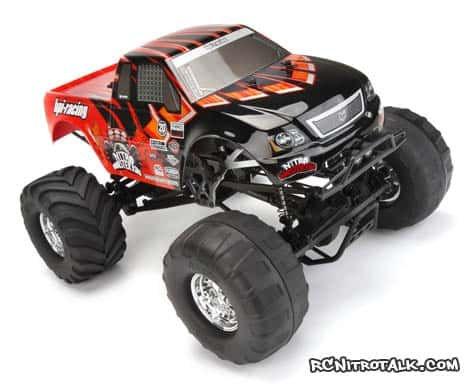 If you thought there was nothing else HPI could do to improve the Wheely King, you're wrong – introducing the HPI NITRO King! Based on the popular HPI Wheely King platform, HPI has added the thrills and sounds of nitro power to create a medium sized monster truck that can go from car crushing stadium monster truck action to grueling off-road bashing. The HPI Nitro King 4×4 monster truck is the ultimate combination of true-to-scale monster truck looks and fun high-flying nitro monster truck action. And with reliable nitro power you can just add more fuel to keep running as long as you want!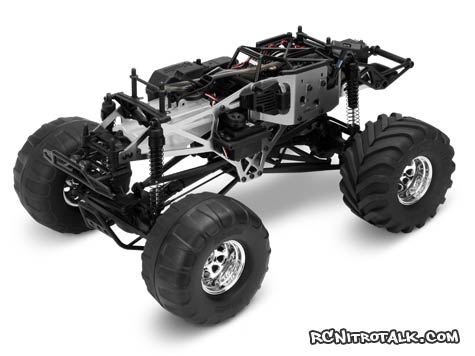 The HPI Nitro Monster King 4X4 is great for the show-and-go crowd – fat chrome wheels hold 5.4″ all-terrain Mud Thrasher monster truck tires, and the aluminum alloy Twin Vertical Plate (TVP) chassis features a design that looks just like the real monster trucks you've enjoyed watching! Front and rear solid axles feature pivot joints and a realistic multi-link monster truck suspension for easy driving and control!
It's not just about its good looks – the HPI Nitro Monster King lives up to its name from the second you pull the trigger! With its strong T-15L engine and solid-axle 4WD drive train, the HPI Nitro Monster King 4X4 blasts through twisty terrain or down the street… with the realistic sound of its T-15L nitro engine powering all four wheels!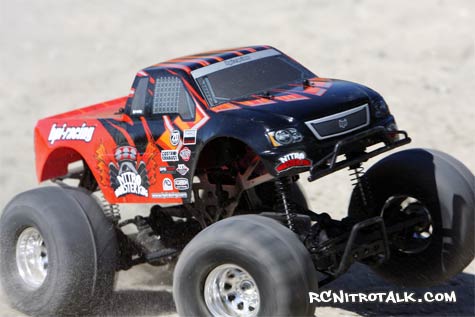 With it's completely assembled chassis, painted body and a full set of electronics, it's a simple matter of installing receiver/transmitter batteries, add some fuel to start having fun with the HPI Nitro Monster King! The HPI Nitro Monster King 4X4 is truly ready-to-run and features the high-quality HPI TF-1 27MHz transmitter. The SF-1 servos are reliable, durable and offer plenty of torque, performing their duties under all conditions. For the ultimate in control and feedback, the Nitro Monster King 4X4 features fully proportional steering and throttle.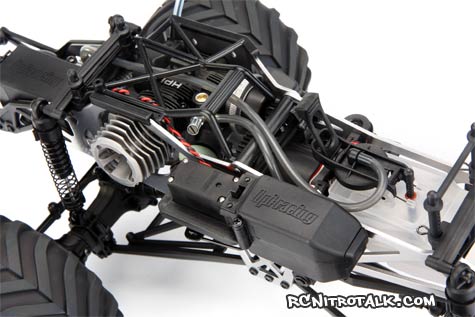 Topping off the HPI Nitro Monster King truck is a painted and trimmed monster truck body, mounted on adjustable body mounts that allow you to fit all kinds of fun and exciting bodies. It all adds up to a great truck and hours of enjoyment!
Part #: 10860 – HPI Nitro Monster King 4×4 Truck
MSRP: $529.00
Discuss the new HPI Nitro Monster King truck in our Other Monster Trucks forum.