HPI has finally done it, they have come up with their own rc short course truck, the HPI Blitz!
The HPI Blitz uses nothing but the finest grade, high-impact nylon plastic on the most critical areas of the truck. From the bumpers to the super beefy arms and everything in between. HPI's industry known strength and durability makes the HPI Blitz short course truck user friendly for all – be it an R/C newcomer, or the skilled competitor.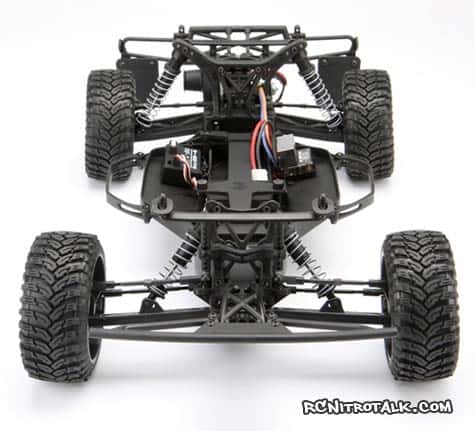 The HPI Blitz features an all-new main chassis based on the HPI E-Firestorm, lengthened to deliver the most stable feel a short-course truck can offer.
The HPI Blitz short course truck features threaded shock bodies that allow for super smooth shock action and on the fly adjustability. The HPI Blitz also shares inspiration from the HPI Baja 5T, the unique and proven pivoting skid-plates have been adapted from the unmatched Baja 5T platform, which are able to truly absorb impacts.
To provide the HPI Blitz with maximum rear traction HPI has installed quick-change 3 degree rear toe block.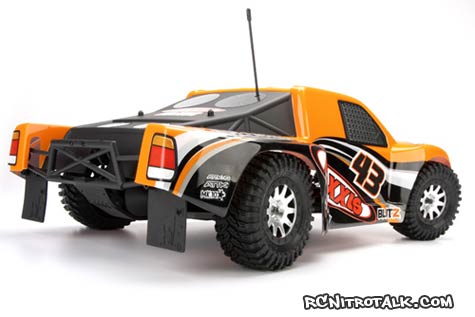 HPI has equipped the HPI Blitz with a bulletproof, all metal gear transmission, brushless ready and made to handle all the power you can throw at it. Silicone oil is also pre-filled in the diff for an enjoyable easy to drive experience. To power the HPI Blitz a blistering HPI Firebolt 15T motor provides plenty of power.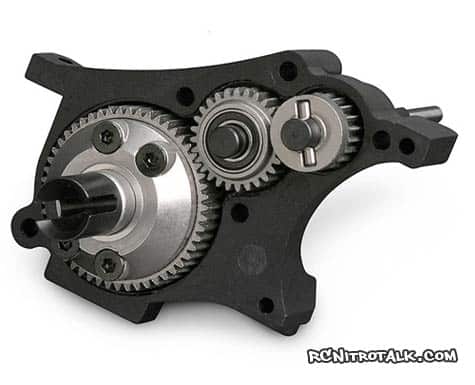 To control the HPI Blitz, HPI has included their reliable and sturdy TF-1 radio. The HPI TF-1 features interchangeable frequency crystals, servo reverse switches, a retractable antenna and simple battery replacement.
Part #: 103171 – HPI Blitz Short Course RC Truck
Available: Fall 2009
Discuss the new HPI Blitz in our Stadium and CORR Trucks forum or over at RCShortCourseTalk.com!