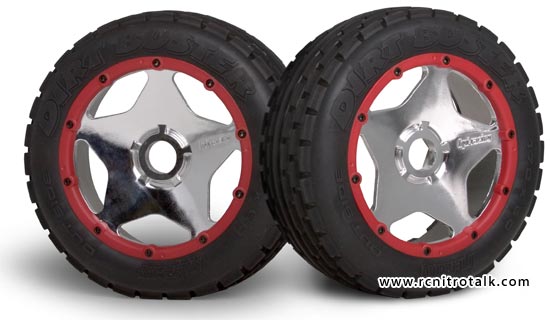 Pimp your Baja 5B and get your shine on!
New from HPI Racing for your Baja 5B is these new Super Star Shiny Chrome Wheels! HPI Baja 5B owners now have another way to customize their buggies. These great looking wheels will make your HPI Baja 5B look as hardcore as it performs! Made from tough, high-impact nylon and available in either shiny chrome or white. These wheels are an excellent addition to your wheel arsenal. Packaged in pairs.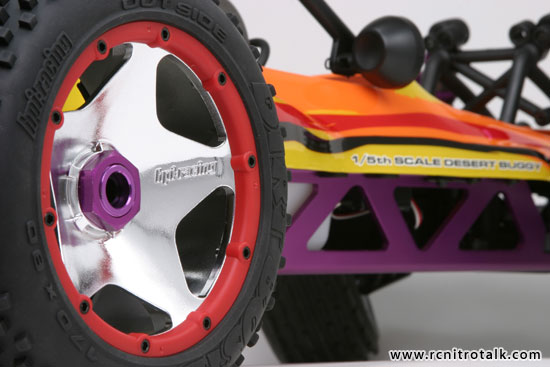 Baja 5B Super Star Shiny Wheel Part Numbers
3224 – SUPER STAR WHEEL SHINY CHROME (120x60mm/2pcs/)
MSRP: $28.00
3229 – SUPER STAR WHEEL SHINY CHROME (120x75mm/2pcs)
MSRP: $32.00
Now you also have additional options for your HPI Baja 5B with Bead Lock Ring colors to complement your Super Star Wheels!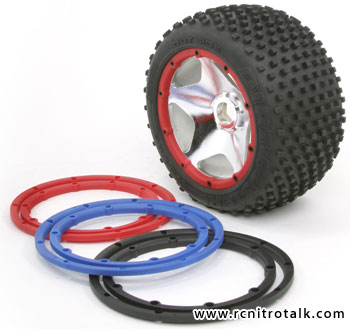 Baja 5B Bead Lock Part Numbers:
3241 – Black Wheel Bead Lock Rings
3245 – Red Wheel Bead Lock Rings
3246 – Blue Wheel Bead Lock Rings
MSRP: $18.00 (sold in pairs)
Talk about the new HPI Baja 5B wheels and bead lock rings in our Large Scale R/C forum!
[phpbay]baja, 3, 2562, ""[/phpbay]