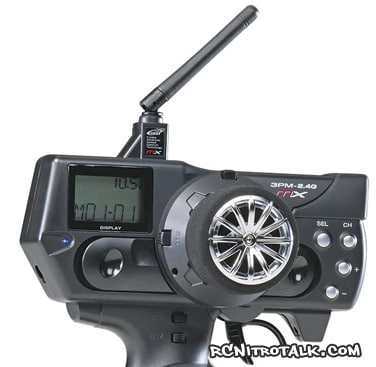 Futaba has released a new FASST radio that's perfect for cruising, crawling and crushing! The Futaba 3PM-X 2.4GHz FASST Radio eliminates the need to have one radio for racing, another for rock crawling and yet another for monster trucks. The 3PM-X an affordable system that can handle them all!
The Futaba 3PM-X retains the features of the popular 3PM while adding performance and programming pluses that expand driving fun – all with the security and dependability of 2.4GHz FASST technology! Now modelers can set up a two or three-position switch to control the dig function on their crawler while, with just the push of a button, they can access normal, crab, front-wheel only or rear-wheel only steering modes. No other surface radio is as versatile as the Futaba 3PM-X!
Four-wheel Steering Mix – switch between crab, all-wheel steering, front-wheel only or rear-wheel only, with just the push of a button.
Digital Trim Steps – choose a level of trim adjustability, from fine-tuning finesse (1) to maximum travel (16).
Adjuster Function – keep throttle and steering throws as well as centering at programmed ideals for optimum performance.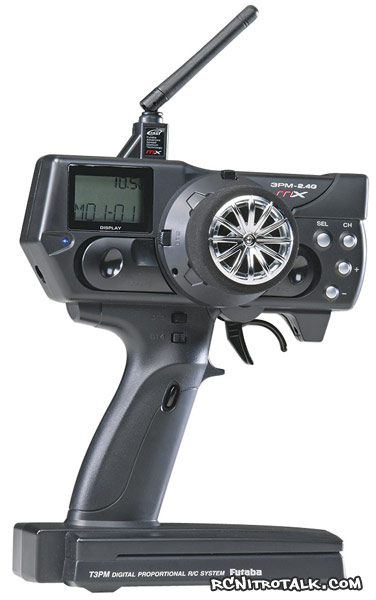 Discuss the Futaba 3PM-X FASST Radio in our Radio Gear forum.
Manufacturer: Futaba
Part #: FUTK2021
MSRP: $189.99