RCTalk is supported by our readers. When you purchase through links on our site, we may earn an affiliate commission. Learn more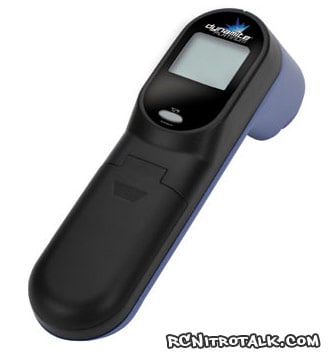 Dynamite's new professional grade infrared temp gun, the Platinum Pro, features a temperature range of -76F to 932F with a +/- of 2% reading with 1/10th degree resolution.
The Dynamite Platinum Pro temp gun also features a birght, built-in laser for aiming as well as an amber backlit LCD display and easy selectable celsius to fahrenheit modes. The Platinum Pro temp gun only weights 7oz. and runs on just two AAA batteries that provides up to 30 hours of continuous use.
Part #: DYNP2000 – Dynamite Laser Temp Gun
MSRP: $54.99