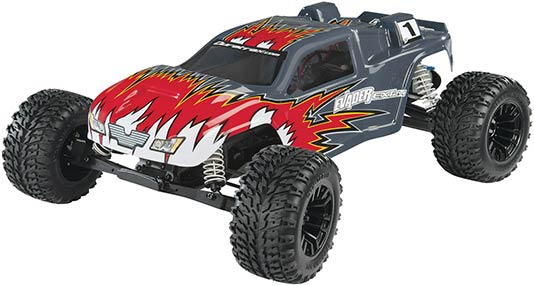 Duratrax has taken their Evader EXT and now added a few updates such as waterproof electronics, servo, ESC, and radio box as well as added a 2.4Ghz radio system with their new Duratrax Evader EXT2.4 stadium truck. The Evader EXT 2.4 comes ready to run, simply charge the 1500mAh Onyx NiMH battery and you're ready to go!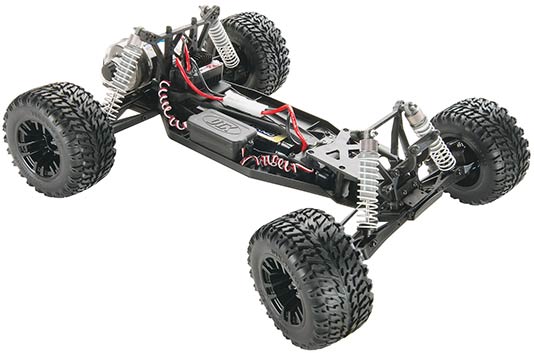 Duratrax Evader EXT2.4 RTR Features
All Terrain Tires on stylish six-spoke wheels.
Photon Speed 2 Motor for impressive acceleration and top end.
Waterproof Sprint ESC with brake, reverse, and battery cut-off circuit to prevent LiPo battery over-discharging.
Battery Hold-Down compatible with 6-7 cell NiCd/NiMH and 2S LiPo batteries (1500mAh NiMH is included).
Oil-filled shocks with metal caps.
Complete set of ball bearings.
Part #: DTXD33** – Duratrax Evader EXT2.4 RTR
MSRP: $169.99