Check out the new 6×6 Axial just released, the Axial SCX10 II UMG10! The SCX10 II UMG10 6×6 military-style body captures the look of fullsize 6×6 trucks, with scale features that include 1.9 military-spec wheels and tires, a working spare, and built-in mounting positions for front and rear LED lights.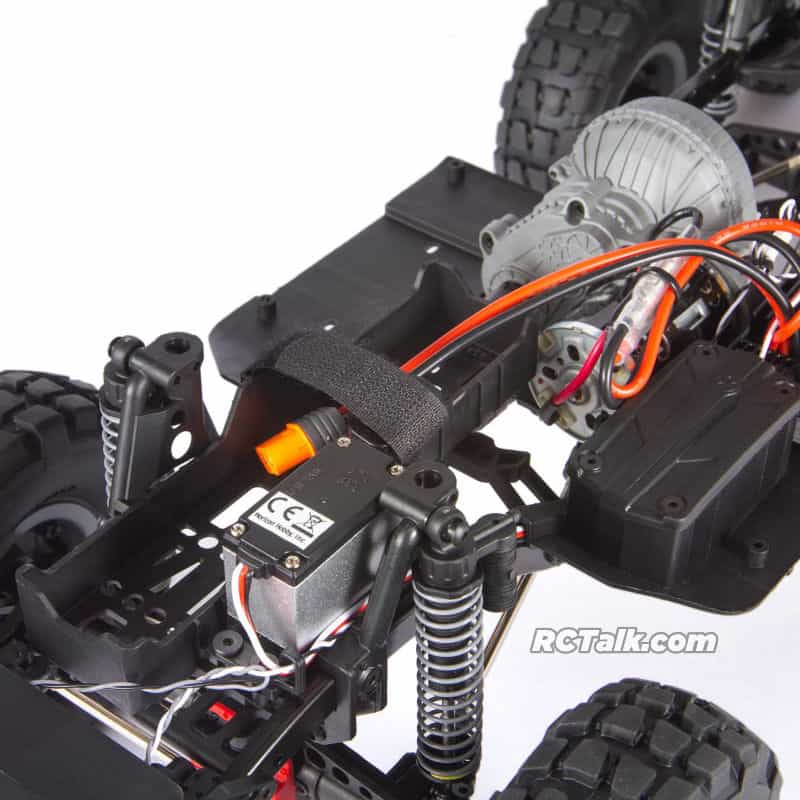 Axial SCX10 II UMG10 6×6 Features
Military style crew cab body
Rear roll cage
Tandem AR44 axles
Extended SCX10 frame rails
Two piece bed
Chassis mounted servo design
Military spec wheels and tires
Metal servo horn
WB8 Heavy Duty Wildboar driveshafts
Front and rear LED lights
Spektrum STX2 radio and SRX2000 receiver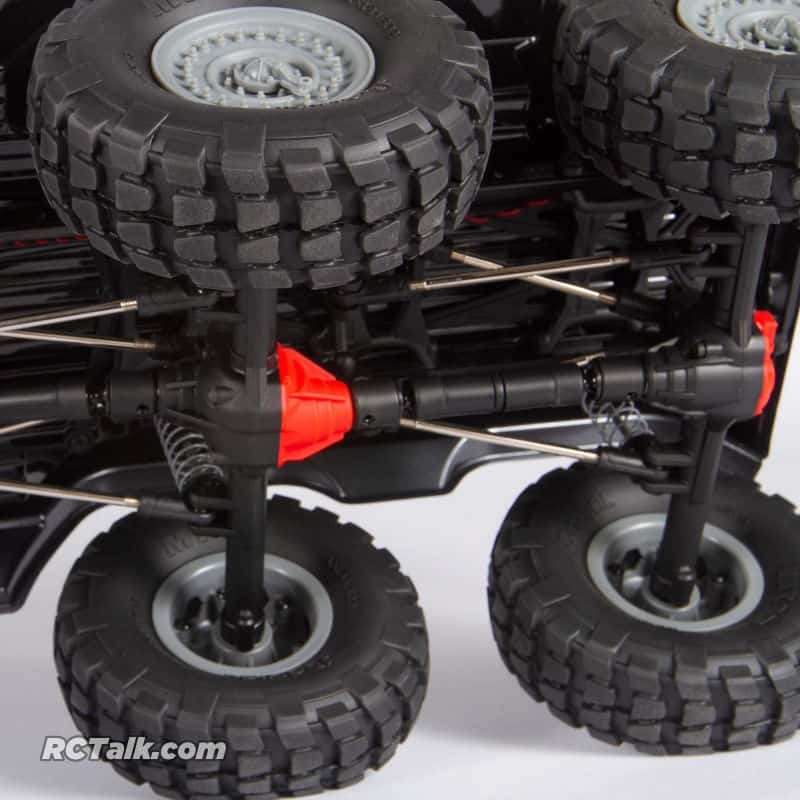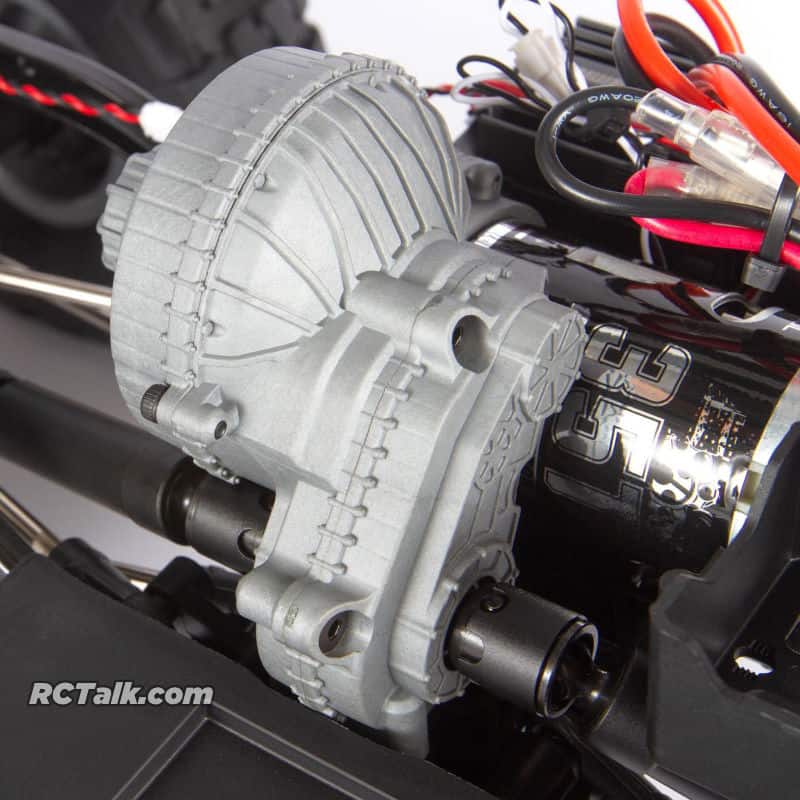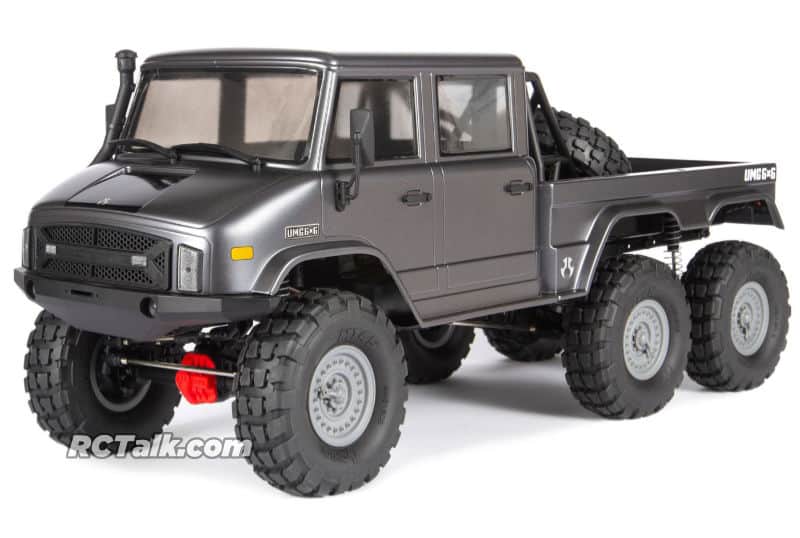 Part #: AXI03002
MSRP: $499
Get more Axial news here or for more details about the Axial Racing SCX10 II UMG10 6×6 RTR truck click here.