RCTalk is supported by our readers. When you purchase through links on our site, we may earn an affiliate commission. Learn more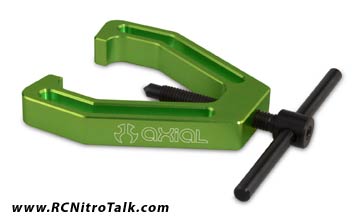 Tired of trying to remove your flywheel only to destroy it in the process? Then use the new Axial flywheel removal tool to help make engine maintenance and building easier. Designed to fit most nitro RC flywheels the Axial Flywheel Remover Tool allows you to easily pull the flywheel from your engine without causing any damage to the flywheel or end of the shaft.
Axial Flywheel Remover Features
Machined Billet Aluminum
Fits most flywheels
Part #: AX20006 – Axial Flywheel Remover Tool
MSRP: $35.00
Discuss the new Axial Flywheel Remover in our RC Tool Talk Forum.