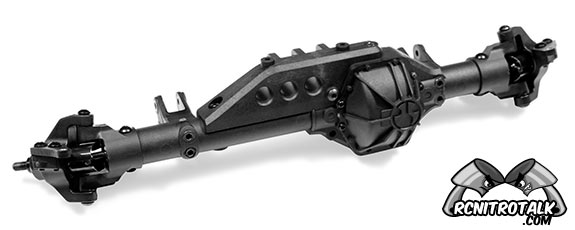 If you're looking for that perfect solid axle to use in your next customer crawler, rock racer, or scale truck than look no further as Axial has just released the AR60 axle kit!
Each kit includes everything needed to build one complete AR60 front axle. Add a second axle for a custom build with 4 wheel steering.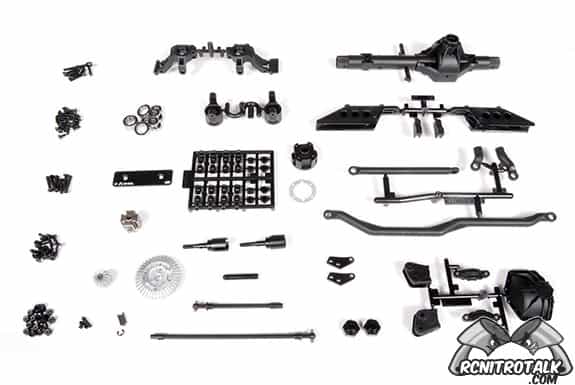 AR60 axle housings are constructed from high strength composite material which has a low flex rate but is not as brittle as standard glass filled nylon.
Axle tubes are reinforced and beefed up with a boxed-in axle truss to distribute stress over a larger area.
Offset pumpkin provides more ground clearance and a better driveshaft angle.
The ring and pinion gears are easily serviced by removing four screws to gain access for rebuilding, upgrading and performance tuning.
Standard dog bones and outdrives included.
Servo plate included.
All hardware and drive pins included.
Part #: AX30831 – Axial AR60 OCP front axle
MSRP: $100.00