Get a grip on performance with Rear Weight Bias technology! Associated RC8B4 Factory Team Rear Weight Bias (RWB) revolutionizes your buggy's handling by shifting major components rearward. This decreases weight on the front tires while increasing it on the rear tires.
The Factory Team is thrilled to unveil the RC8B4 FT RWB Chassis, a product of intense development that started before the 2022 IFMAR World Championships. Proven race-winners like Spencer Rivkin at the 2023 TNR Challenge and Brent Thielke at the 2023 Dirt Nitro Challenge have already reaped the rewards, along with A-Main performances from other team drivers.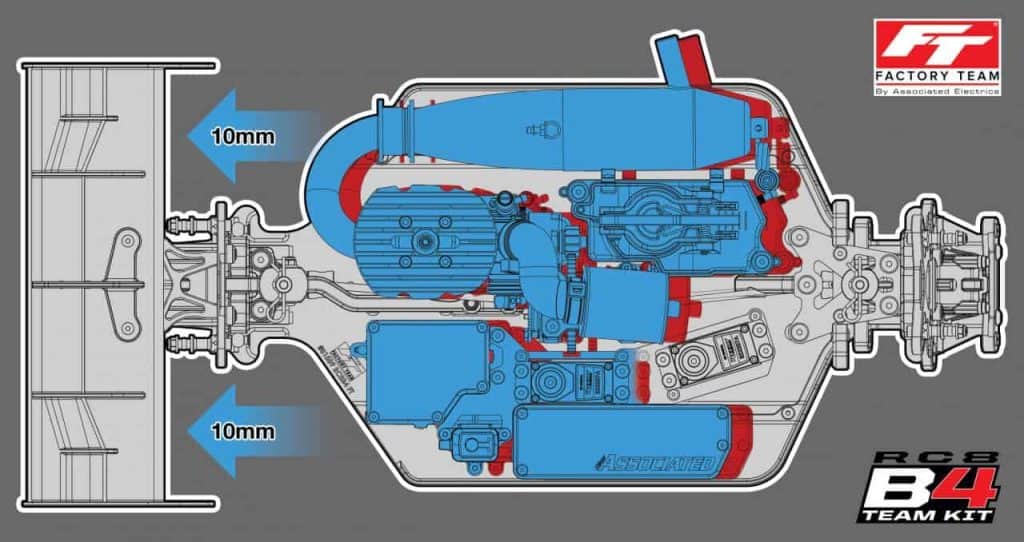 Impressive Features
Crafted from 3mm 7075 aluminum, CNC machined for durability, and finished with hard anodizing and laser etching.
RWB technology shifts the engine, tank, center differential, and radio tray rearward by 10mm.
Boosts rear grip when traction is low.
Enhances predictability on rough tracks.
Strengthens rear chassis stiffness.
Comes with an installation supplement.
What you'll need (not included)
81580 front and #81581 rear center bones.
81592 RWB radio tray brace or #81433 servo spacers.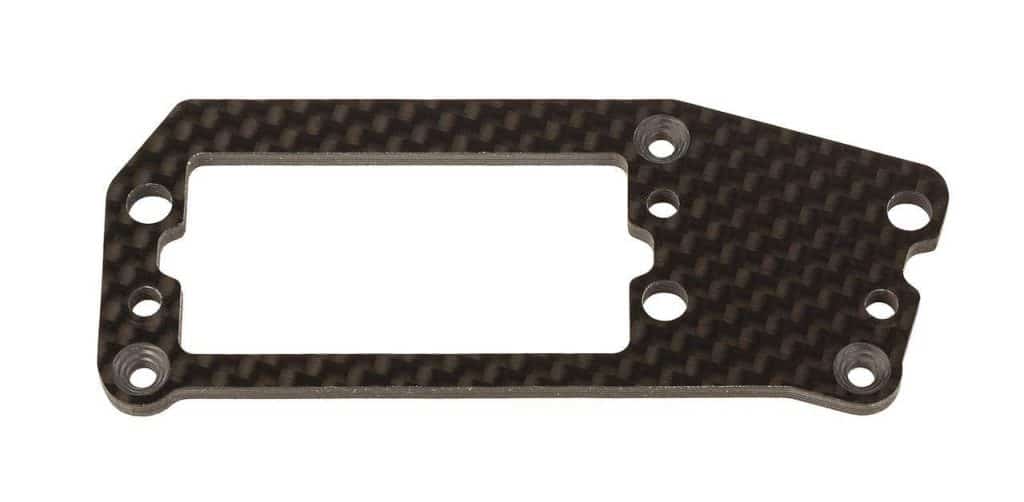 Part #: 784695815896 – Associated RC8B4 Factory Team RWB Chassis
Part #: 784695815926 – RC8B4 FT RWB Radio Tray Brace