Arrma Granite & Senton 4×4's get brushless upgrades
RCTalk is supported by our readers. When you purchase through links on our site, we may earn an affiliate commission. Learn more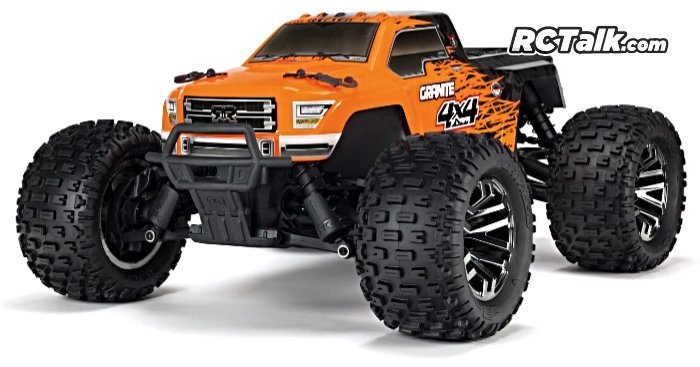 Great news Arrma fans, Arrma has given the increasingly popular Arrma 4×4 Granite & Senton some pretty big upgrades and have now announced the Granite 4×4 BLX & Senton 4×4 BLX 3S brushless RC's!
Both the Granite 4×4 BLX and Senton 4×4 BLX includes updated features such as the BLX100 100amp ESC and 3200kV brushless motor, as well as a reinforced transmission to handle the 3S brushless power. The trucks also come equipped with pre-painted bodies and Tactic TTX300 2.4Ghz radio systems. The only thing needs to get running is a 2S or 3S LiPo battery!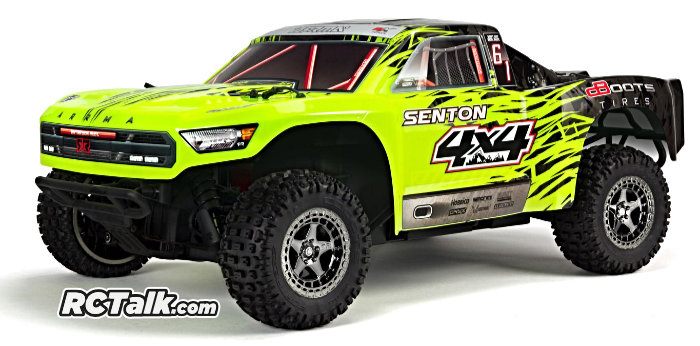 Arrma Granite 4×4 & Senton 4×4 BLX Features
BLX100 100amp 3S LiPo ESC
Huge motor heatsink
Three-plate slipper clutch
Aluminum motor mounting plate
BLX3660 4 pole 3200kV brushless motor
Adjustable wheelie bar
ADS-7M steering servo
EC5 battery plug
Tactic 2.4Ghz radio gear
The BLX Granite 4×4 and Senton 4×4's are expected to start shipping in August of this year and costs $299. The part numbers for the trucks are as follows – Granite 4×4 BLX (AR102666), Senton 4×4 BLX (AR102668).
Arrma Senton 4×4 BLX chassis: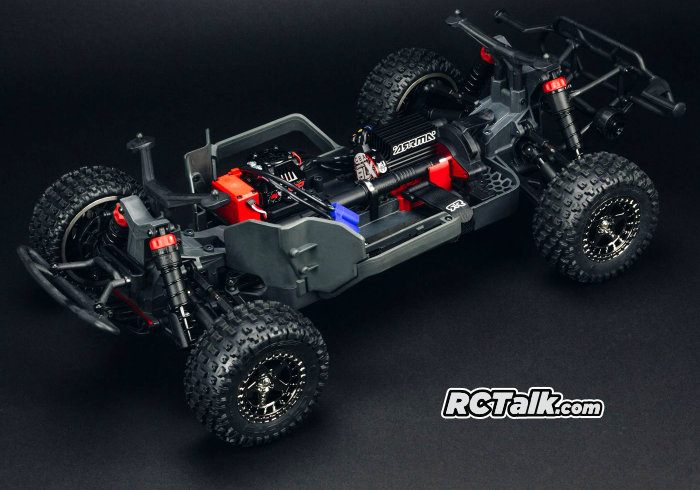 Arrma Granite 4×4 BLX chassis: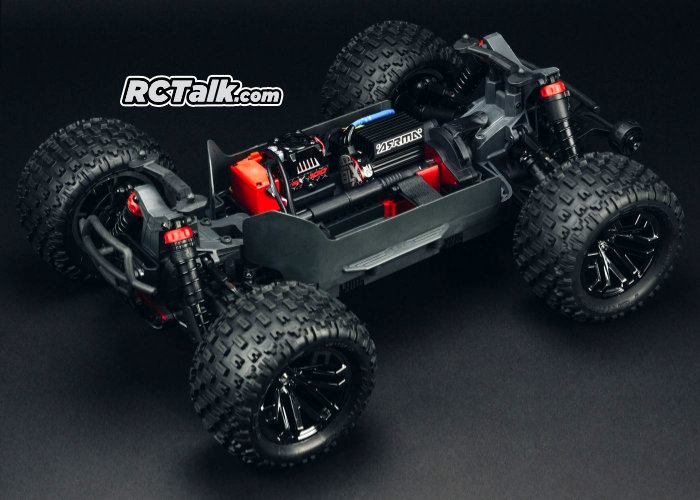 Be sure to check out ArrmaForum for more Arrma goodness or get more Arrma news here. For more information about the new Granite/Senton 4×4's click here.