RCTalk is supported by our readers. When you purchase through links on our site, we may earn an affiliate commission. Learn more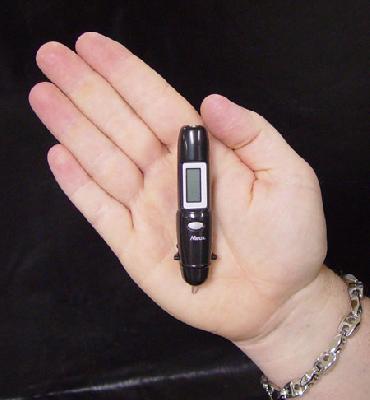 The brand new PE-Mini unit is here! This is our smallest unit ever! This mighty mite Temp Gun performs the basic measurement functions, in either Fahrenheit (-27°F to 356°F) or Celsius (-33°C to 180°C), and it shoots them quickly and accurately in a case smaller than your middle finger! This unit has a non-adjustable Emissivity setting of 95E and a D:S ratio of 1:1. It also includes a wrist strap and pocket clip and carries our same great 1 year warranty. Great for RC use, Animal Care use, and more!
Be Sure to watch a review coming in the near feature.