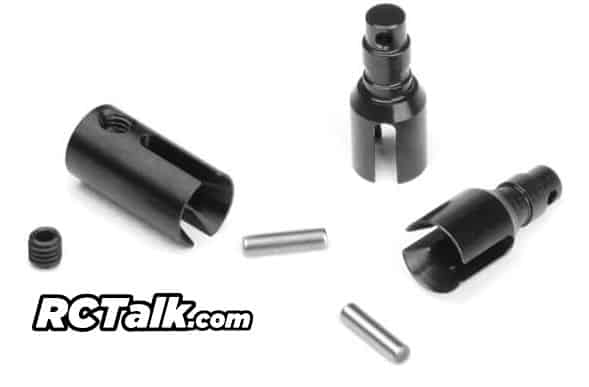 The new Tekno HD differential outdrives and coupler for the Tekno EB410 and ET410 have just been announced.
These new HD outdrives and couplers have less material removed to improve the durability and impact resistance, making them a perfect upgrade for bashers and even carpet racing with their frequent under-power jump landings.

Part Numbers
TKR6514HD – Differential Outdrives (f/r/c, HD, EB410/ET410)
TKR6597HD – Diff Coupler (f/r, HD, hardened steel, EB410/ET410)
To get more details on the new HD parts, click here. If you are a Tekno owner, be sure to check out Tekno Forums.