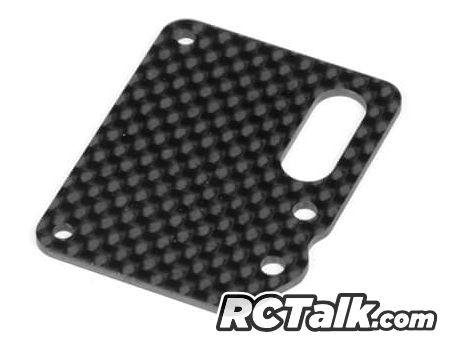 The new Tekno carbon fiber receiver tray allows the radio receiver to be mounted off the chassis. This frees up space on the chassis to use other electronics. This becomes very useful on the Tekno EB410 and EB410 models as they often use larger Electronic Speed Controllers (ESC).
Features of the Tekno Carbon Fiber Receiver Tray
Provides additional chassis space for electronics.
Virtually no additional weight added to the vehicle.
Uses the same screws as the carbon fiber steering top plate.
Includes routing hole to help secure wires.
Made from high-quality carbon fiber.
Requirement:
This tray requires the carbon fiber steering top plate (TKR6598C) and cannot be used with the standard steering top plate (TKR6634).
Part Number:
TKR7299C – RX Tray (carbon fiber, requires TKR6598C, EB/ET410)
For more Tekno news click here.