Tekno has just introduced their latest upgrade to their very popular EB410 model, the new Tekno EB410.2 buggy! The new Tekno EB410.2 features a slew of updated components, but Tekno has also included several all new elements to further improve the handling and durability of the EB410.2 buggy.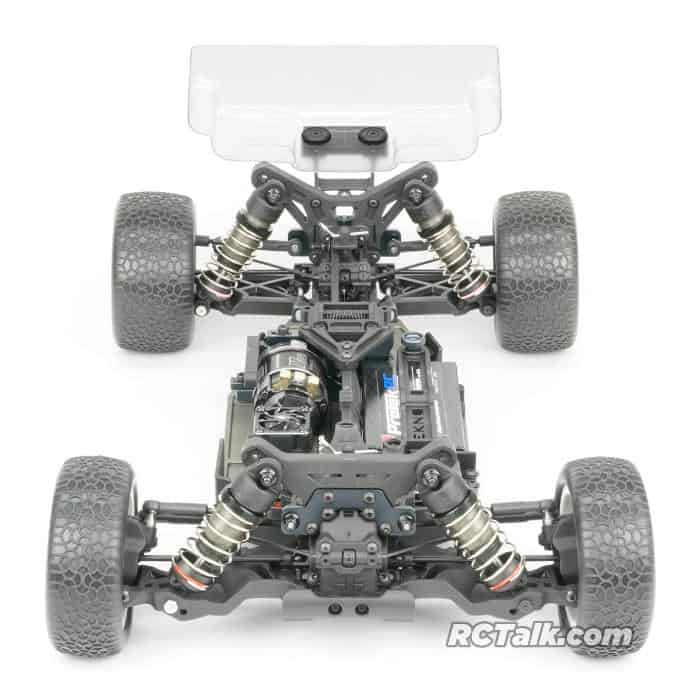 Now included in the Tekno EB410.2 buggy is a front end sway bar system along with new 15-degree low roll center spindle carriers. The suspension has been upgraded with new pistons and revised shock towers. In the rear, Tekno has included new arms that allow front-mounted shocks, new adjustable roll center rear hubs, and a new, taller one-piece wing mount to help improve aerodynamics and roll characteristics. Durability has also been improved with a new spur gear, a front bulkhead brace, heavy-duty ABCD hinge pin braces, and larger 3.5mm inner hinge pins.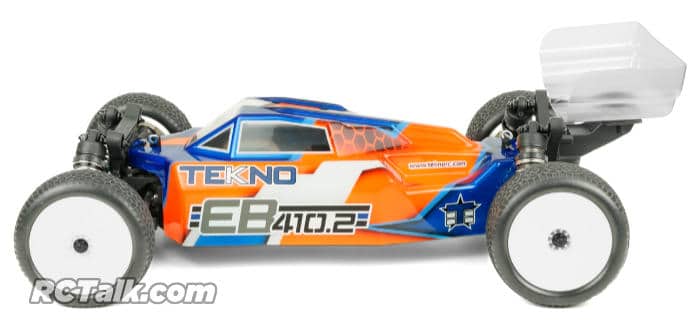 New Tekno EB410.2 Features
Revised CNC 7075 Long Wear Chassis
New Larger 3.5mm HD Hinge Pins and Revised Hinge Pin Inserts
New ABCD Hinge Pin Braces w/ Revised Suspension Geometry
New Taller, Stronger One Piece Wing Mount w/ Height Adjustments
13mm Big Bore Shocks w/ Revised Cartridge and Cap Bushing
Ultra Secure Locking Spring Perch Design
New Rear Arms w/ Front Mounted Shocks
New Adjustable Roll Center Rear Hubs
New 15 Degree LRC Spindle Carriers
New Aluminum Front Camber Plate w/ Bulkhead Brace
Revised Material 81T Spur Gear
Front and Rear Sway Bars Now Included
Large Wheel Bearings and 6mm HD Stub Axles
Newly Optimized Reverse Bellcrank Steering System
Part #: TKR6502 – Tekno EB410.2 1/10th 4WD Competition Electric Buggy Kit
MSRP: $399.99
Stay current with more Tekno RC news here or get more details about the Tekno EB410.2 buggy here.