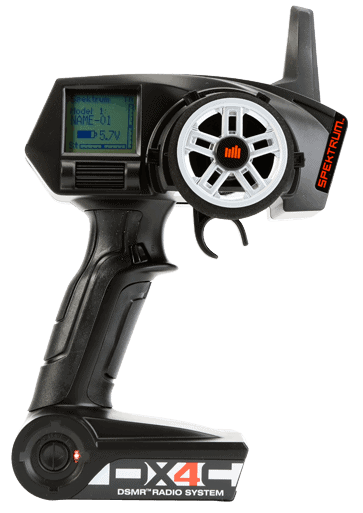 The Spektrum DX4C transmitter and SR4210 receiver combo brings you a 2.4GHz radio with the all new DSMR equipped SRS4210 receiver with patent-pending AVC (Active Vehicle Control). The Spektrum DX4C is a 4 channel radio to operate throttle, steering, and AVC technology separately. The first two channels operate steering and throttle while the second two manage AVC steering and throttle augmentation. By having two channels dedicated to managing AVC technology, users can adjust the steering and throttle elements independently of the other for more refined tuning to meet demands of any surface.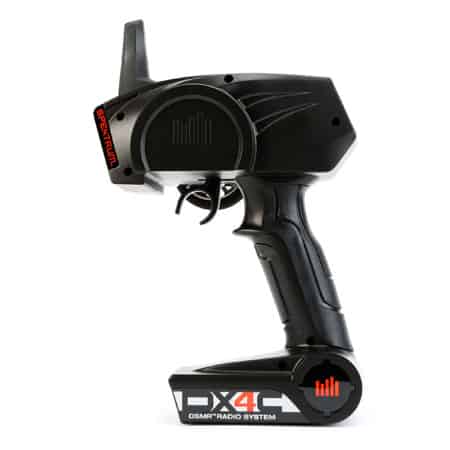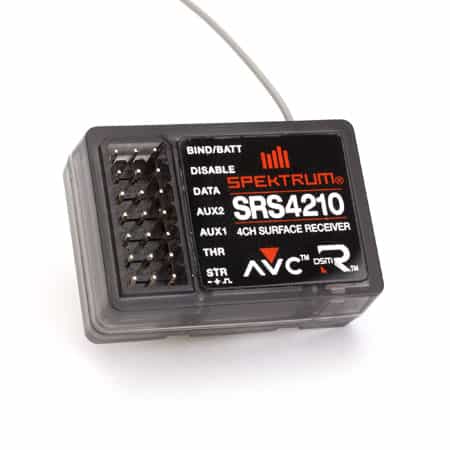 Spektrum DX4C Features
DSMR Protocol
4-channels for independent adjustment of steering and throttle AVC operation
4-channels gives you more options to control winches, lights, reverse gear, and other features on your crawler or truck
Integrated antenna
Includes SRS4210 AVC receiver
20-model memory
New programming adds new pre-set mixes and other programming features
New matt black finish
Computer radio with LCD
New grip design for optimal comfort
Part #: SPM4210 – DX4C DSMR 4-Channel Radio w/ SRS4210
MSRP: $139.99
Discuss the new Spektrum DX4C radio in our Radio Gear forum.