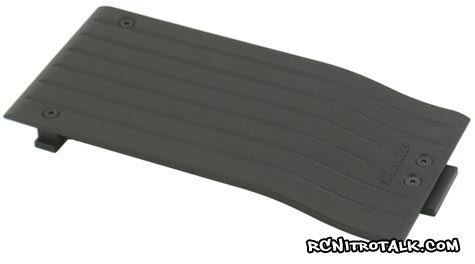 There is no question that the HPI Savage Flux is a powerful and durable truck, however HPI forgot one thing – to protect the lower chassis plates and transmission. RPM has the perfect fix for you with their Savage Flux center skid plate!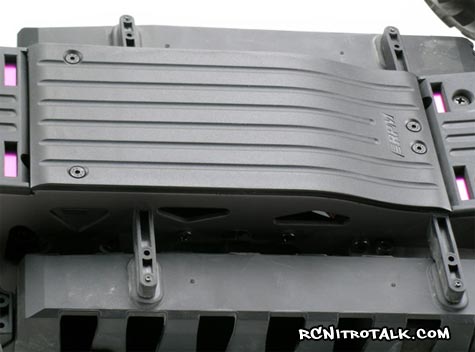 The RPM Skid Plate for the HPI Savage Flux has been precisely molded to follow the curves of the stock chassis plates, while adding unmatched durability to the entire drive line and transmission of the truck, leaving nothing exposed to potential road hazards, rocks or debris. The smooth, grooved surface of the RPM Savage Flux skid plate also provides a low-friction skid surface for those times when a slide across the belly is unavoidable. RPM nylons are extremely durable, lightweight and wear resistant for long-lasting performance unmatched by anything else on the market and their warranty is unbeatable!
Part #: 73352 – Savage Flux center skid plate
MSRP: $14.95
Discuss the new HPI Savage Flux center skid plate in our HPI Savage forum.