Proline Columbus day sale!
RCTalk is supported by our readers. When you purchase through links on our site, we may earn an affiliate commission. Learn more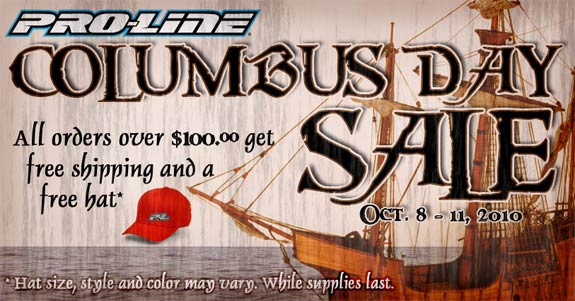 In honor of the up coming Columbus day weekend, Pro-line Racing is offering FREE shipping and a free hat, while supplies last – on all orders placed between Oct. 8 – 11th, 2010!
Get your orders in and have a great Columbus day weekend!