Reedy 1700mAh LiFe receiver battery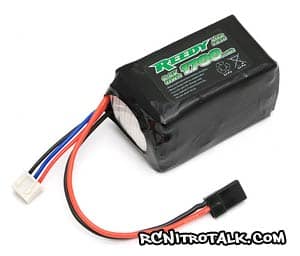 The new receiver battery from Reedy offers both high capacity and a compact design – perfect for hobbyists or racers who want long-lasting receiver and servo power for their nitro powered vehicles.
A full 1700mAh capacity is perfect for racers that require one-hour plus run times while providing voltage output similar to that of NiMH batteries. And unlike with LiPo receiver batteries, no unreliable voltage regulators are required!
Reedy 1700mAh Life receiver battery specifications:
Length: 54.75mm
Width: 31.0mm
Height: 31.0mm
Weight: 87g
Part #: 638 – Reedy 1700mAh 6.6V LiFe Receiver Battery
MSRP: $39.99